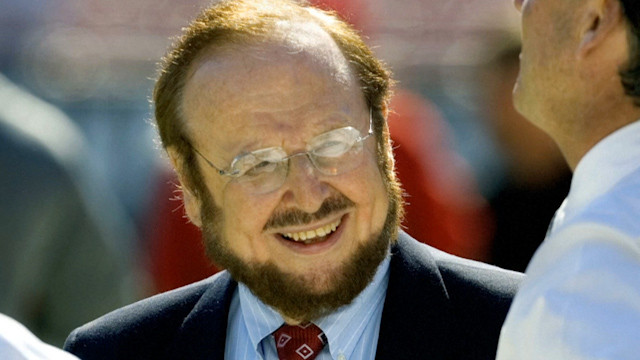 One of Manchester United's most high-profile supporters has told IBTimes UK that Malcolm Glazer had a "hugely damaging" effect on Old Trafford, and suggested his family may now reconsider their ownership.
Duncan Drasdo, chief executive of the Manchester United Supporters Trust (MUST), talked to us after Glazer, one of sport's most controversial proprietors, passed away at the age of 86.
Drasdo, a key figure behind the unsuccessful Red Knights takeover bid of 2010, said the debts loaded onto United by Glazer have undermined the club's on-field competitiveness, despite the sustained success delivered by Sir Alex Ferguson.
He also suggested that Glazer's family, which still controls 90% of United, may now be more open to the idea of selling the club, but only if they receive an offer matching their valuation - which, according to him, is too high.
Here is the interview in full:
What is Glazer's legacy?
His main impact was in taking money out of the club, and that's been immensely damaging - a hostile takeover which caused huge divisions and rancour between supporters, created FC United, and forced supporters with shares in the club to sell their shares.
The cost to the club is approaching £700m, with £350m in debt still on the club. So it's a £1bn cost to United just for the privilege of being owned by the Glazers.
But surely even his staunchest critic would admit United were extremely successful under Glazer...
United were successful before the Glazers took over and nothing's changed. When Sir Alex retired we were suddenly in the same situation as anyone else, we spent less than other clubs because of the costs they imposed.
Has your view softened in recent years as the debt has come down?
I have no change in view towards them as individuals. The debt has come down because Manchester United have paid it, it wouldn't be a good thing unless they [the family] had done it themselves. In terms of the stability of the club it's not been under any threat for quite some time, like it was in the early days [after the turnover, when the debt was at its highest level]. But that doesn't alter my perception.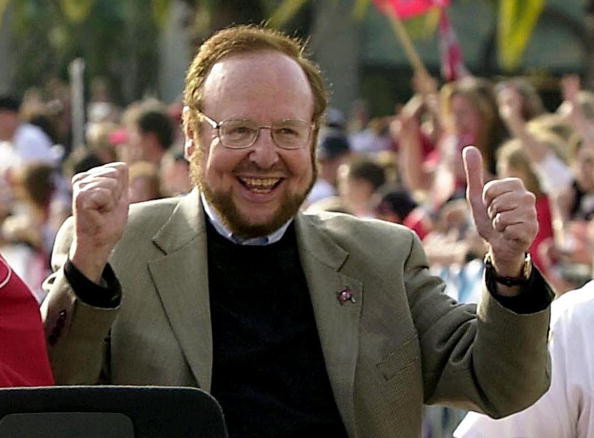 Do you think there will be any change in the day-to-day running of the club?
It looks like no change. The shares have all been passed on to the children anyway. In terms of day-to-day affairs it means absolutely nothing, it will have no impact. He [Glazer] has not had any hands-on impact for a while, I'm not sure he ever has, he's never even been to Manchester.
But we do believe three of the children want to sell urgently, and the other three would be willing to sell at the right price. When they floated on the stock exchange, that was a pre-cursor to a sale, establishing a valuation, and we understand they were prepared for a second float.
Do you think the death of the family figurehead will change the Glazers' strategy regarding a potential sale?
I think it might make the family more amenable to a sale, it might trigger something, but the obstacle has primarily been that they haven't been able to get the valuation they want from any potential bidder. But supporters would welcome a review of that strategy and welcome the chance to buy shares.
Do you think potential investors might view this as an opportunity to mount a takeover bid?
Only if the remaining shareholders, i.e. the six children, are prepared to accept a lower valuation. What they want is above the market capitalisation based on the share price.
And what about the Red Knights?
Some of the individuals behind the Red Knights have maintained their interest but it all comes down to valuation. If the valuation came down to, realistically, closer to £1 billion, rather than what they want which is probably closer to £2 billion, then people would take it seriously.