Red Bull driver Sebastian Vettel has dismissed rumours linking him with a move to Ferrari after winning his fourth consecutive Grand Prix in India.
The BBC had reported that Vettel had already agreed to make the move to the Italian manufacturers and would be joining them for the start of the 2014 season.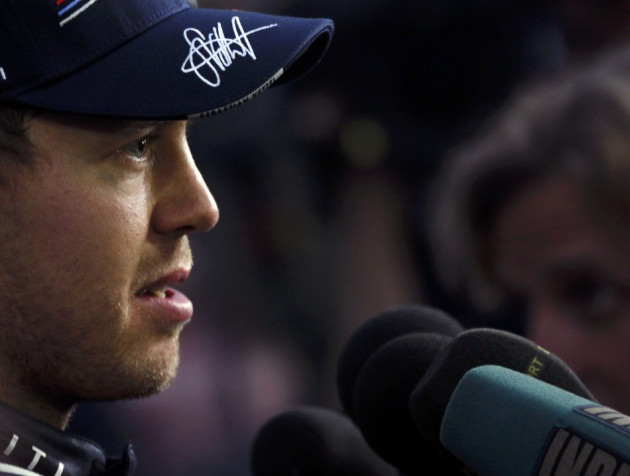 "There is nothing to tell, nothing I have signed. It is amusing. I don't know where it came from," said Vettel. "There is nothing to report and I am very happy at Red Bull Racing."
Vettel beat Ferrari driver Fernando Alonso on Sunday to extend his championship lead over the Spaniard to 13 points with three races remaining.
Red Bull team principle Christian Horner also dismissed the link to Ferrari as he believes Vettel is happy to remain with the British team as he looks to win another world title.
"Sebastian and the team have a very strong relationship. We both know exactly where we stand now and for the future," said Horner.
"Of course all members read the media, they read the internet, so it was important to dispel any speculation that he may be going elsewhere. I did that on the day the rumours were circulated.
"Sebastian has been with Red Bull since he was 12 or 13 years of age. He has achieved all his grand prix victories in Red Bull-designed cars.
"He is very happy being part of this team and he is an important part of this team and hopefully that will continue for many years to come."
There has been plenty of rumours about drivers changing teams in the coming season but it seems one who will not be moving is Kimi Raikkonen.
The 32-year-old signed a two year deal with Lotus at the start of the season but needed to prove that he was worthy of having a second campaign.
"I think my return to Formula 1 has gone pretty well," said Raikkonen. "I didn't expect to be fighting for the drivers' championship this season.
"It has been great to be on the podium so many times and to score points on a regular basis. I feel very comfortable with Lotus F1 Team and we share the same philosophy of racing. Continuing with the team was an obvious choice for me."