Formula 1 News: Honda Returns to F1, Will Supply McLaren with Engines from 2015
Honda have confirmed a technology agreement with McLaren and a return to Formula 1, from the 2015 season. The Japanese automobile manufacturers were associated with the Woking-based team between 1988 and 1992, a hugely successful partnership that yielded four drivers' and constructors' championships and 44 race wins.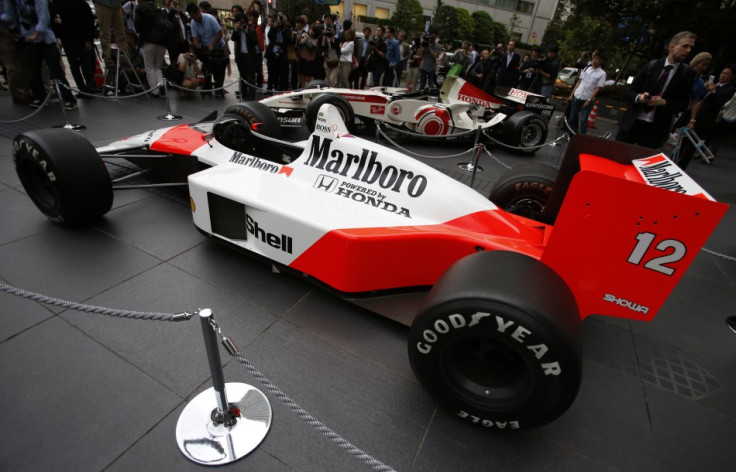 "Honda has a long history of advancing our technologies and nurturing our people by participating in the world's most prestigious automobile racing series. The new F1 regulations with their significant environmental focus will inspire even greater development of our own advanced technologies and this is central to our participation in F1," Takanobu Ito, president and chief executive of Honda Motor Company, said.
The company was last associated with the sport in 2008, when they ran a works team. Unfortunately Rubens Barrichello and Jenson Button (their drivers) endured a miserable season, with the Brazilian's third place finish in the British Grand Prix the best result of the year. Honda finished with 14 points and ninth place in the championship.
The poor return on a reported £300m investment and the global financial crisis of the time, as well as changing technical regulations led the company's decision to withdraw from the sport. The regulations in question concerned the potential shift to a standardised engine and gearbox for all teams. Regulations that came into effect for the 2009 championships included a reduction in rev limits and developing engines to last for three race weekends.
Honda's return will see engines developed at the company's research facility in Tochigi and it is believed work on a new 1.6-litre turbocharged V6 engine has already begun.
"The names of McLaren and Honda are synonymous with success in Formula 1, and, for everyone who works for both companies, the weight of our past achievements together lies heavily on our shoulders. But it's a mark of the ambition and resolve we both share that we want once again to take McLaren-Honda to the very pinnacle of Formula 1 success. Together we have a great legacy - and we're utterly committed to maintaining it," McLaren team principal Martin Whitmarsh said.
McLaren will continue using Mercedes engines through the 2014 season.
The McLaren-Honda partnership, when it does come back into play, will also reunite Button with the Japanese company. He raced for the Honda F1 team between 2006 and 2008, winning the 2006 Hungarian Grand Prix.
© Copyright IBTimes 2023. All rights reserved.