Mercedes' Nico Rosberg retained his place at the top of the timesheets, after the third and final practice session for the 2013 Monaco Grand Prix. The young German posted 1:14.378 to stay an impressive 0.661s ahead of Romain Grosjean in the Lotus-Renault.
Defending world champion Sebastian Vettel overcame sluggish performances from Thursday's practice sessions and a problem with his KERS unit to finish third.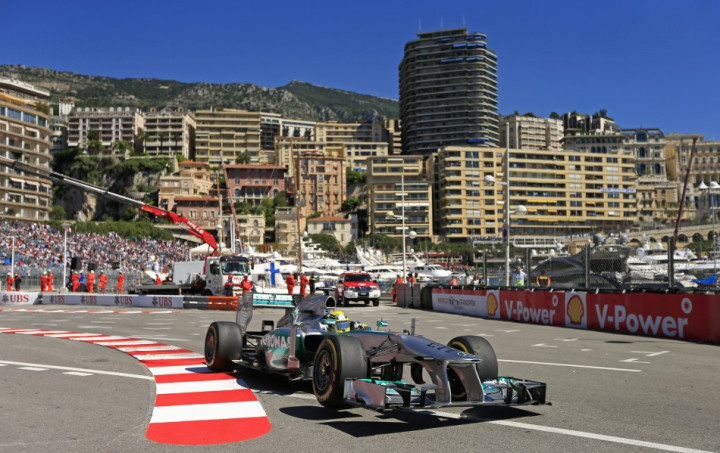 Ferrari driver Fernando Alonso slipped down the order a little bit, with a best of 1:15.286 that was almost a second off Rosberg's pace. The latter's team mate, Lewis Hamilton, was second fastest in the second session on Thursday but fell to fifth on Saturday morning, highlighting probable balance and set-up issues with his car.
There were two major crashes in the third session and both occurred at the first corner - Ste Devote. The first involved Alonso's Ferrari team mate, Felipe Massa. The Brazilian has given his mechanics considerable work to do in the two hours between practice and qualifying. His final time was good enough only for 16th - 1:16.105 - but given his best so far this weekend is 1:15.278 expect him to be among the frontrunners in qualifying... if he has a car.
READ: Formula 1 Monaco GP 2013: Nico Rosberg Leads Ferrari in Thursday Practice at Monte Carlo
The second crash involved Grosjean and happened with only minutes left in the session. The Lotus driver, like Massa, has given his team quite a bit of work to do. Incidentally, Grosjean crashed in almost exactly the same place during Thursday practice as well.
Pirelli have brought P Zero Yellow (soft) and P Zero Red (supersoft) to Monaco, with the latter not being used until the second session on Thursday.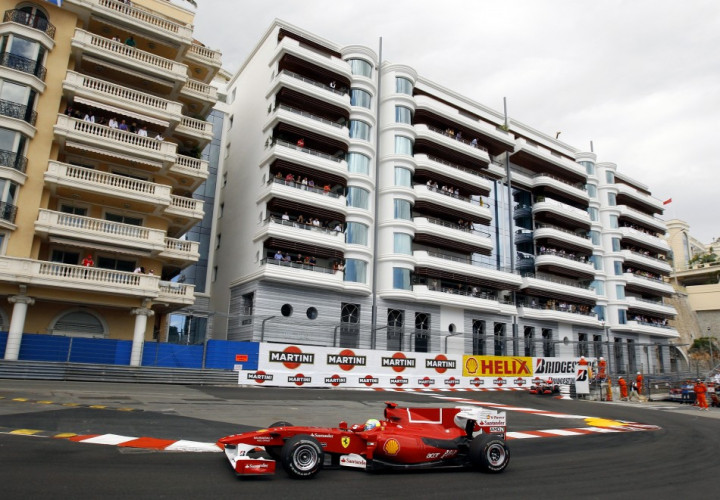 There was some rain forecast during this session but fortunately the skies remained clear. There is still a 20% chance of showers during qualifying though, which means we will likely see cars out on track earlier than normal; teams will want banker laps in case conditions deteriorate.
READ: Formula 1 Monaco GP 2013: Nico Rosberg and Mercedes Dominate Again with Ferrari Third
Meanwhile, further down the grid, Vettel's team mate, Mark Webber (winner here in 2010 and 2012) managed only seventh fastest. He posted 1:15.550 to finished 0.120s behind Grosjean's team mate, Kimi Raikkonen.
The Force India of Paul di Resta, the Williams of Pastor Maldonado and the Sauber-Ferrari of Nico Hulkenberg rounded out the top ten.
McLaren's Jenson Button and Sergio Perez continue to have a torrid time at Monaco, with the latter's 1:15.958 the fastest. The Woking team has already admitted they are unlikely to show any great progress in this race but based on practice performances, expect a slightly stronger race.
Check out IBTimes UK's report on where and how to watch qualifying for the 2013 Formula 1 Monaco Grand Prix.