The Sauber F1 team have announced funding from Russian investors to ease what has been a difficult 2013 Formula 1 world championship so far.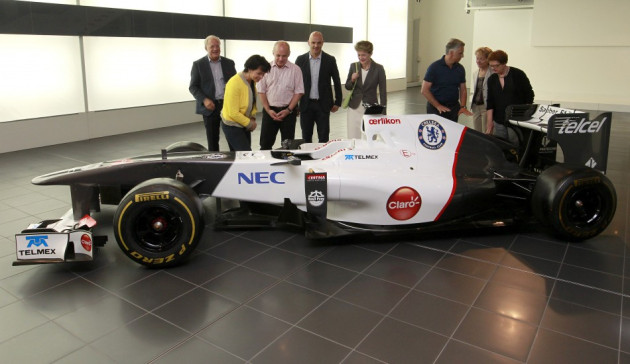 The Switzerland-based outfit, owned by Peter Sauber, is presently eighth in the championship table with seven points; all of those have been scored by German driver Nico Hulkenberg, with Mexico's Esteban Gutierrez still to open his 2013 account.
The funding for the team will come through three Russian agencies - the Investment Cooperation International Fund, the State Fund of Development of North-West Russian Federation and the National Institute of Aviation Technologies.
The news has been confirmed by a note on the team's official website, which adds that as part of the agreement Sauber will promote the inaugural Formula 1 Russian Grand Prix at Sochi next year. The team will also groom 17-year-old Russian driver Sergey Sirotkin for the 2014 championship.
Sirotkin is presently in the Formula Renault 3.5 series and, according to Reuters, is expected to replace Hulkenberg at the end of the year. Reuters' report also quotes Peter Sauber as confessing the investment could not have come any later.
"The situation is serious. It is one of the most difficult situations since I've been in motorsport," he told German newspaper Blick.
Financial details have yet to be revealed but it is understood a number of other Formula 1 teams were interested in this partnership as well, which should boost Sauber's performances for the rest of this season.
Defending world champion Sebastian Vettel of Red Bull Racing leads the drivers' championship from Ferrari's Fernando Alonso and Lotus' Kimi Raikkonen. Red Bull have a dominant hold on the constructors' title, with 67 points separating them from Mercedes in second and Ferrari a further three behind.
The next race on the 2013 calendar is the Hungarian Grand Prix, at the Hungaroring Circuit, and the race weekend begins on 26 July. The 10th race on the calendar, the Hungarian Grand Prix marks the start of the mid-season break, with racing resuming on 23 August at the Spa-Francorchamps in Belgium.