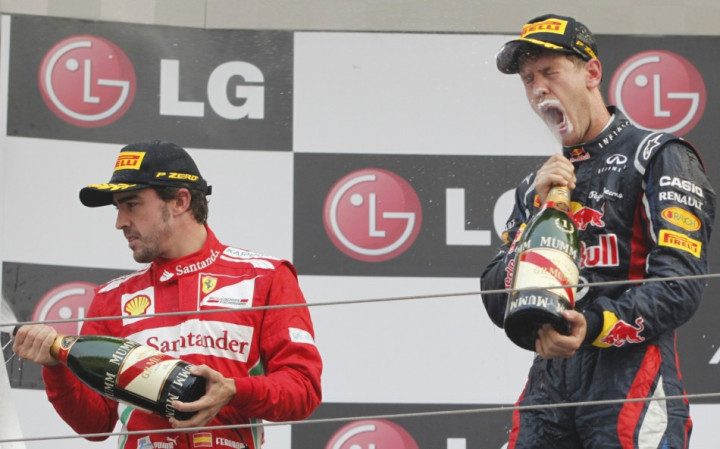 Ferrari president Luca di Montezemolo has again had to dismiss rumours linking the Italian team with a move for reigning Formula 1 world champion Sebastian Vettel.
Ferrari have been linked with a move for the Red Bull Racing driver ever since the team's principal, Stefano Domenicali, was quoted in a BBC report as stating present driver Fernando Alonso (world champion in 2005 and 2006) and Vettel (world champion in 2010 and 2011) could co-exist as team mates.
Taken by themselves, Domenicali's comments may not be much but there were also reports Ferrari had signed Vettel to a pre-contract and the German would move to the Maranello team for the 2014 season. However, despite the reports, Montezemolo has categorically ruled out any move for Vettel.
"I've always said that I don't want two roosters in the hen-house," Montezemolo said quaintly, referring to Ferrari's policy of a clear first and second driver for the team, "I don't like that and it creates instability in the team. [I would] rather two drivers who race for Ferrari and not for themselves. I don't want problems and rivalries, which we didn't have between [Michael] Schumacher and [Eddie] Irvine, between Schumacher and [Rubens] Barrichello, between Alonso and Massa or Massa and Schumi or Massa and [Kimi] Raikkonen."
Massa's Ferrari Future
Meanwhile, there is the future of Alonso' present team mate, Felipe Massa to consider. The Brazilian had a torrid start to the season and was woefully short of pace. His poor form led to veiled warnings from the Ferrari hierarchy he would be released at the end of his contract, which expires at the close of this season. Since then, Massa has picked up his pace and has finished in the top five in five of the last six races, including a second-place finish at Suzuka in Japan.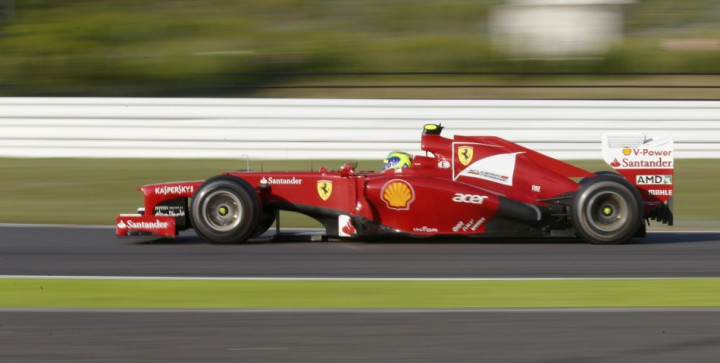 A revitalised Massa is good news for Ferrari in the run-in to this season's championship, as the Italians are still very much in the hunt for both the drivers and constructors' titles. And the team recognised his re-emergence.
"I have to say that he's doing a really great job for a couple of races so this is really very promising for the end of the season. And then if I want to anticipate the next question that I'm sure someone would like to ask, very soon you will know what our position will be in that respect," Domenicali explained.
The BBC now reports Massa, 31, will be given a one-year contract with the team. And this is to prepare for the arrival of Vettel in 2014, something Red Bull team boss Christian Horner vehemently denied.