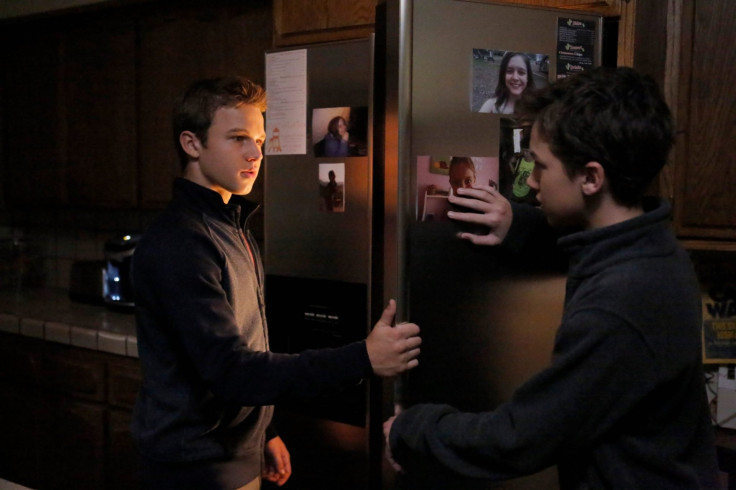 The Fosters season 2 is just two episodes away from its finale and there is a lot happening in the lives of same-sex couple Stef and Lena and their foster children.
Their main struggle remains the fight for the custody of Callie as her biological father Robert, is trying everything to get away with her.
However, Robert gets so focussed on defeating Stef and Lena to win Callie, that he forgets to spend time with his daughter and bond with her.
Callie, on the other hand has her own reasons behind wanting to move in with her father and is in a dilemma about her predicament.
The upcoming episode will also focus on the growing romance between Jude and Connor, after their brief kiss in episode 18. They are likely to face the consequences of their new found feelings.
Hayden Byerly who plays Jude in the popular series told TVLive: "Jude's going to continue exploring what he likes ... What is his type of guy that he likes? He's going to continue to become more comfortable with how he is and who he is. I don't know if we'll see a lot of Jude being in necessarily relationships, but he'll definitely be looking for what he likes."
The previous episode of The Fosters ended on a cliff-hanger, when a gunshot was heard. The upcoming episode may show that Connor gets injured in the chaos that followed the gunshot.
The incident will have a lasting impression on Jude as he knows that Connor's father is not fond of their friendship.
"Jude is very scared. He's also scared of what Connor's dad is going to do. As we've seen, Connor's dad has been against their friendship and their growing relationship. He's scared about what will happen and the repercussions of going out and doing something like this," Byerly told the website.
The official synopsis of episode 20 titled Not that Kind of Girl reads: Callie meets another roadblock in her pursuit of a happier future, leading her to confront past demons. Mariana, troubled by the uncertain future of Ana's baby, follows up on a letter Ana wrote to relatives. Meanwhile, Jude faces the painful fallout of a bad decision. Lena confides in Monte about her difficulties at home.
Click here to watch the penultimate episode via live stream online. The Fosters season 2 airs every Monday on ABC Familiy.