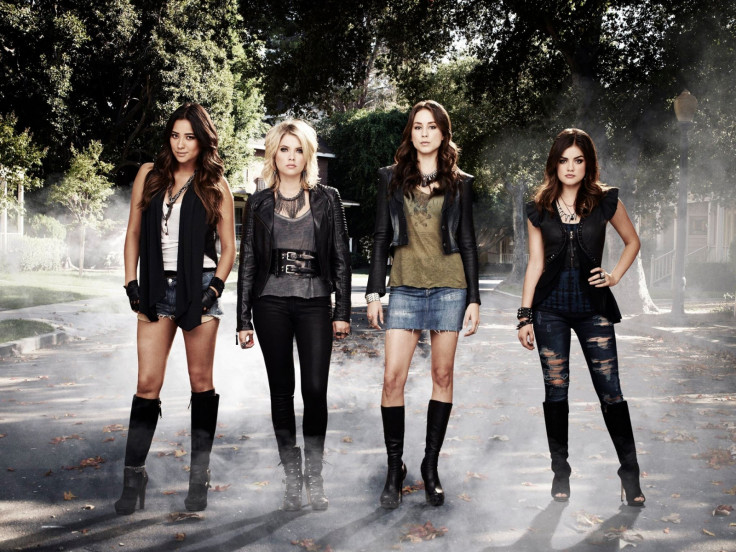 Pretty Little Liars is just two episodes away from its season 5 finale, and fans of the teen drama are still waiting for a single hint that would help them guess the real identity of 'A'.
Meanwhile, show creator Marlene King has hinted that a "twin" of one of the lead characters could be the real face behind the masked tormentor of Rosewood.
King's tweet triggered instant rumours that someone from DiLaurentis may be the villain that has made Aria, Hannah, Spencer and Emily's life hell.
And PLL fans were quick to speculate that Alison's identical twin Courtney from the book, may finally make an appearance in ABC Family's teen thriller.
"There is a reason why we keep dropping these not-so-subtle clues about the twins, so I would say wait for it," King told ETOnline. "Wait for it. You're not going to see Courtney, but you may see double of someone."
Meanwhile, show writer Bryan Holdman, tweeted about Mona's apparent involvement in the mystery of 'A' as her name is the anagram for Charles DiLaurentis.
However, all clues by the show's cast and crew suggests that the relationship between the DiLaurentis and 'A' would be really strong.
Next episode of the teen thriller is titled I'm a Good Girl, I Am; which will air on 17 March.
The official synopsis of the episode reads:
"Alison's trial is coming to a close, and the outcome looks even more bleak when the prosecution calls a surprise witness that not only paints Alison in a bad light but also the PLLs and Mike (Cody Christian). Desperate to find any evidence or witness to save their friends, Aria (Lucy Hale), Emily (Shay Mitchell) and Spencer (Troian Bellisario) race to find someone or something that can prove Ali's innocence and put an end to this nightmare."
Pretty Little Liars season 5 finale titled Welcome to the Dollhouse, will air on 24 March on ABC Family.