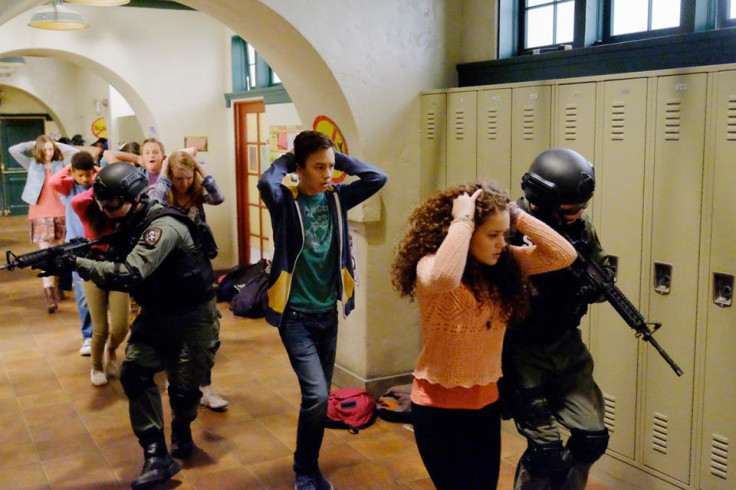 The Anchor Beach School will be put under lockdown in the premiere episode of The Fosters season 4 as the show will address school shootings and gun violence. Episode 1 titled Potential Energy will air on 20 June at 8pm EST on Freeform.
The official synopsis reads as follows:
In the season 3 finale, Nick spotted his girlfriend Mariana kissing Mat. Following this, Nick set the warehouse on fire and then bought his father's gun to school. The hour ended with him sitting in a car thinking about using it. The promotional pictures show Jude and his friends being escorted by the SWAT team but Mariana and Callie are still somewhere in the school.
Tension will rise high in the Fosters family as Stef and Lena will be called in after the school discovers that Mariana's boyfriend Nick has brought a gun on campus. The SWAT team will put the Anchor Beach School on lockdown.
Executive producer Joanna Johnson spoke to TVGuide about the "harrowing" season 4 premiere episode. She said: "It's really pretty harrowing. It's something that's happening so much it's almost becoming normal. It almost seems like a weekly occurrence that someone is taking a gun to school. We wanted to explore what the impact of this has in our schools and has on our kids."
According to Johnson, the first two episodes of season 4 is very" intense" and "dramatic". The producer shared: "The first two episodes of the season a different look and a different feel. We're trying to push the envelope of the vibe of our show. It's very intense and dramatic and I'm really proud of these episodes."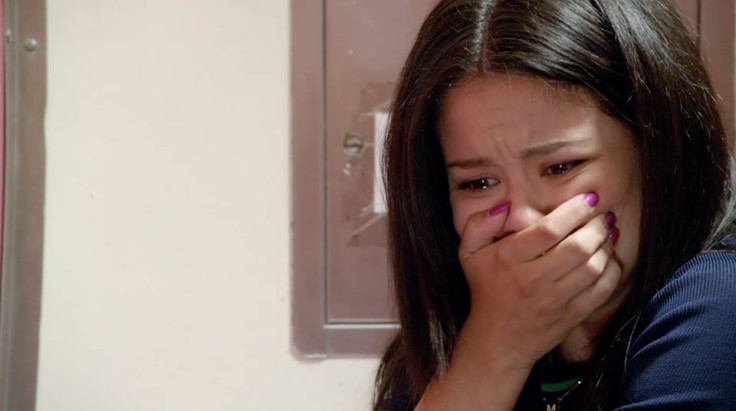 The promo for the episode shows the Anchor Beach School in lockdown. When asked about Nick, Mariana says: "He seemed off. He was dark and twitchy. He saw me and Matt in the garage last night. He saw us kissing." The promo also shows SWAT team in the school campus as Stef takes the matter in her own hands and tries to help her kids.
The video ends with Nick showing up in Mariana's room with his gun and asking her not to scream. Will Nick hurt Mariana? We will have to wait till 20 June to find out.