The Spanish founder of the Zara fashion chain has been named the world's richest man. Amancio Ortega's personal fortune is now greater than that of Mircosoft founder Bill Gates, who previously laid claim to the title.
The 80-year-old businessman's $79.5billion fortune increased by $1.7billion this week, surpassing the tech entrepreneur's estimated $78.5billion, when shares for parent company Inditex went up 2.5 per cent.
Bill Gates, has been the world's richest man for 16 out of the last 20 years. Ortega briefly overtook Gates for the first time in 2015 to take the top position.
Forbes reported that Ortega, who has a net worth greater than US investor Warren Buffett and Amazon founder Jeff Bezos, became the world's richest man on Wednesday (7 September).
Ortega is already Europe's richest man with a 59.3 per cent stake in Inditex, which is the world's biggest fashion retailer, and includes Zara, Massimo Dutti and Pull & Bear.
Clothing company Inditex had modest beginnings as a family dressmaker. In a rags-to-riches story, the son of a railway worker from La Coruna in Spain, Ortega started work aged 14 as an apprentice for a local shirtmaker. Demonstrating his entrepreneurial spirit early on, in just a few years he set up a workshop making nightgowns, lingerie and babywear.
The first Zara store opened in Spain in 1975 and the self-made billionaire transformed the family run business into Spain's biggest company, with more than 6,000 stores in some 90 countries creating affordable imitations of catwalk designers in a turnaround of two weeks.
The group is only the third Spanish firm ever to be valued above100 billion euros, after bank Santander and telecomsgiant Telefonica.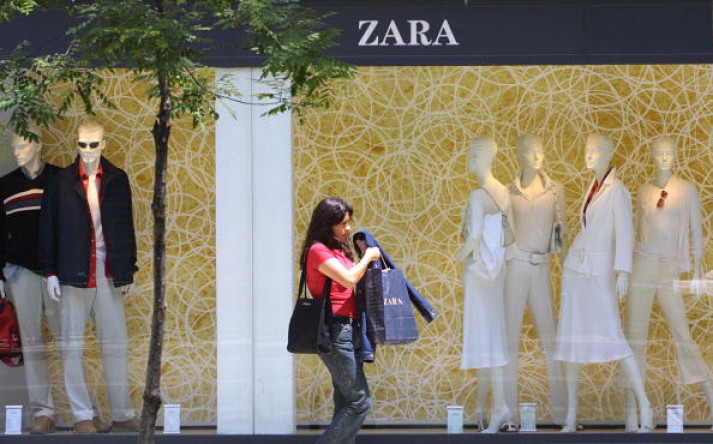 The Spanish billionaire is renowned for his hands-on-approach to his business, often selecting designs based on feedback from shop assistants guaging reactions of shoppers. "If he speaks to a shop assistant and he likes what they had to say, he will pay more attention to that than to any of his managers," a former Inditex director told Reuters.
As Ortega gradually hands over management of the company, his daughter Marta is expected to take over the business after his ex-wife and Inditex co-founder Rosalia Mera died suddenly in August 2013, Mail Online reports.
Marta, 31, began training for a role in the business at a young age, starting out stacking shelves. Despite the speculation that she will succeed her father, Ortega has not confirmed the name of his successor. His second wife Flora Perez, 61, also sits on the board.