Four inmates dead after another round of rioting in Brazilian jail
Officials at the Raimundo Vidal Pessoa prison said three of the inmates were decapitated.
Four inmates have died in a prison in the city of Manaus on Sunday (8 January), after another round of clashes erupted between rival gangs in Brazil. The death toll from a week of bloodshed is close to 100.
Officials at the Raimundo Vidal Pessoa prison confirmed the incident and said three of the prisoners were decapitated, while the fourth had died of suffocation. The prison was reopened to house detainees from a jail where 56 prisoners lost their lives in a riot last week.
Prison brutality is believed to be part of a war between rival gangs over drug trade, which has also spread to other state prisons.
The escalating violence is reportedly between the country's biggest drug gangs, who ended a decades-old troubled working relationship six months ago.
The Sao Paulo-based First Capital Command (PCC) – the largest and most powerful gang – had split with the Rio de Janeiro-based Red Command when the PCC took over drug trading routes in the south-east of the country.
But the division did not go down well with the Red Command, which had targeted members of the PCC at a jail on the outskirts of Manaus on 1 January in revenge, leaving 56 dead.
The Manaus riot was said to be the deadliest since the 1992 rebellion at the Carandiru prison in Sao Paulo state in which 111 inmates were killed, many by police as they seized back control of the facility.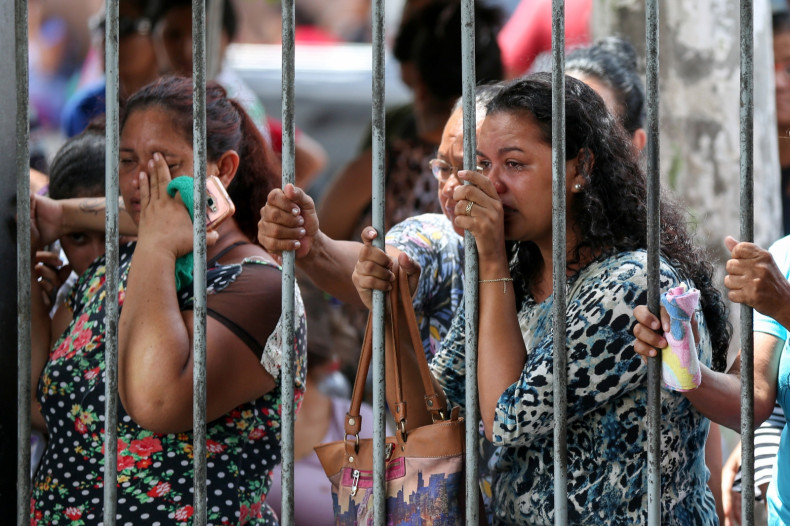 However, five days later, on 6 January, PPC members took the lives of 33 people at the Monte Cristo Rural Penitentiary, in the capital of the northern state of Roraima, Boa Vista.
Experts believe that the PCC was moving to penetrate areas in the Red Command's home base of Rio and infiltrating Brazil's Amazon region to control cocaine-smuggling river routes.
In the wake of the rising violence, Brazil's Justice Ministry said it would send security forces, equipment and funds to states battling the crisis as many fear the violence could spread to other cities as the gangs vie for control inside prisons and slums.