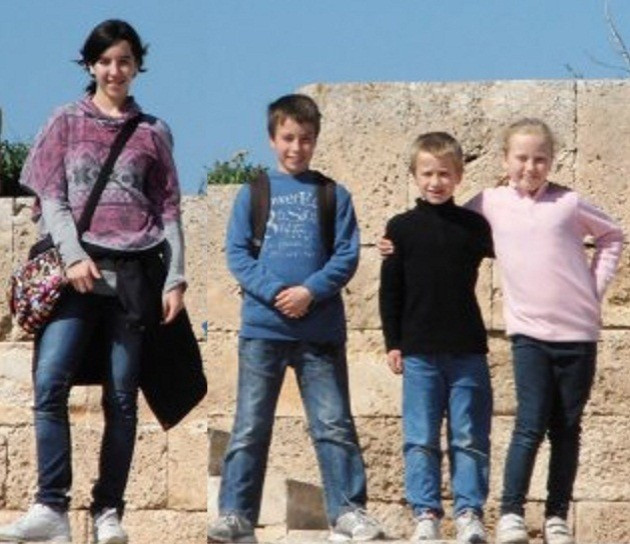 A High Court judge has launched a nationwide hunt for four missing children believed to be with their mother.
Justice Roderic Wood has said Jessica 14, Tomas, 12, Eva, nine, and David Palacin Jones, eight, from Llanelli in South Wales "must be found" after failing to return to their father's home on the Spanish island of Majorca.
The children are believed to be with their mother, Jennifer Jones.
Wood said the children are currently embroiled in the middle of a legal dispute between their mother and her estranged husband, Tomas Palacin Cambra, 52.
Wood said: "I am very concerned about the children.
"They must be found. I ask anyone who knows where they are or might have seen them to tell this court or the local police."
Another High Court judge, Justice Hedley, declared Jones had "abducted" her children from Spain, where they were in the care of their father.
Jones had been ordered to return the children to Span by midnight on 12 October, but has failed to do so. She was then ordered to attend a High Court hearing in London on 15 October.
Wood said: "The mother came to my court yesterday and argued through her barrister that the order of Mr Justice Hedley should be set aside.
"I declined to set that order aside."
He added: "I was also concerned that the mother might abscond overnight and so I, with a heavy heart, ordered that the children were to be immediately removed from the mother's care and placed in the care of the local authority for a short period of time so that they could be returned to Spain without delay.
"When the police came to remove the children very early this morning from the mother's house in Llanelli, Wales, they found the mother and the children had gone."
Wood said this is the second time Jones had attempted to abduct the four children, the last incident being in 2009.
Jones, 46, is described as having a strong Welsh accent slim, about 5ft 7in (1.7m) and has strawberry blonde wavy hair and brown eyes.
Woods allowed the names and photos of the children to be released in a bid to find them.