A four-nation military drill in the Western Pacific waters, led by a French amphibious assault carrier, has been postponed indefinitely soon after it began on Friday (12 May). The exercise was halted after a French landing craft ran aground just offshore, damaging one of its propellers, commanders said.
The first-ever joint beach attack exercise in Guam involving troops from the US, France, Japan and the UK was aimed to uphold the right of free passage to vessels in the international waters.
US Navy Captain Jeff Grimes, chief of staff in the region, told reporters he was not sure when the drills would resume. A spokesman for Japan's Self Defence Forces said that a separate helicopter landing drill which was scheduled for later in the day on Friday was also halted.
The two-day exercise was also meant as a display of military power aimed at China. However, the abrupt halt can blunt that message.
"It further builds our partnerships in the region to provide a reasonable assurance to those who may not agree with us too much that we are ready at all times," Reuters cited Grimes as saying.
The French vessel Mistral, which was leading the drill and from which the landing craft were launched, did not hit coral or spill any fuel, said Jeff Landis, a spokesman for Naval Base Guam. He said that no one was injured during the exercise, according to AP.
The drill would have seen troops practising amphibious landings, delivering forces by helicopters and conducting urban patrols.
Friday's landing was meant to be a rehearsal for a drill on Saturday at Tinian Island, Landis added.
Tinian island is administered by the US and is part of the Northern Mariana Islands and includes Guam, which is located about 2,500kms (1,553 miles) south of the Japanese capital Tokyo.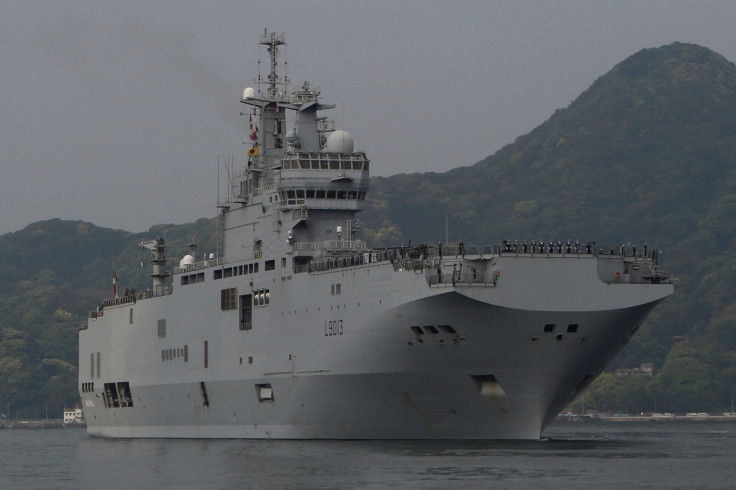 The joint exercise has come at a time when Japan and the US are said to be concerned over China's militarisation in coastal waters beyond its territory and in the South China Sea. The French navy is also wary of China's intentions as Paris controls several islands like New Caledonia and French Polynesia in the Pacific.
China claims virtually the entire South China Sea and has aggressively tried to fortify its foothold in recent years by transforming seven mostly submerged reefs into island outposts, some with runways and radars and — more recently — weapons systems. This has prompted criticism from other nations, who also claim the atolls, and from the US, which insists on freedom of navigation in international waters.
Critics fear China's actions could restrict movement in a key waterway for world trade and rich fishing grounds.