A hiatus in the US' freedom of navigation operations (Fonop) in the South China Sea does not mean that the disputed waterway is becoming a lower priority for the administration of US President Donald Trump, Pacific Fleet Commander Scott Swift has cautioned. He insisted that the US will focus on its patrol in the sea to challenge China's unilateral claims.
The US is known to have not conducted any freedom of navigation operation in the hotly contested waterway since its Trump took office on 20 January. Such patrols have also received strong protests from China as Washington is not a claimant in the territorial dispute in the South China Sea. China has also often warned that such operations could "end in disaster".
"We just went through a change in administration," Swift said on Monday (8 May) at a briefing in Singapore. "I am not surprised that process has continued in a dialogue as the new administration gets its feet on the ground and determines where would be appropriate to take advantage of these opportunities and where we may want to wait."
The admiral added that the US Navy sees "no change in policy" towards the region under Trump and that the navy will continue proposing the freedom of navigation operation in the sea the same way it did under the previous government.
"We just present the opportunities when we have a ship in the area and there is an area of interest," he said, adding that there would be advantages in doing the patrolling.
Swift noted that there has been uncertainty about the US' future role in the Asia Pacific region after Trump's election victory and that it was not new.
"From that sense of uncertainty comes a sense of angst in the region. One could argue that Fonop would be one way to reduce that sense of uncertainty," he said.
This is not the first time a US commander has reiterated the US' desire to stage a Fonop in the disputed sea. Top US commander in the Asia Pacific region Admiral Harry Harris also said earlier in April that the US was planning to conduct a fresh operation in the South China Sea.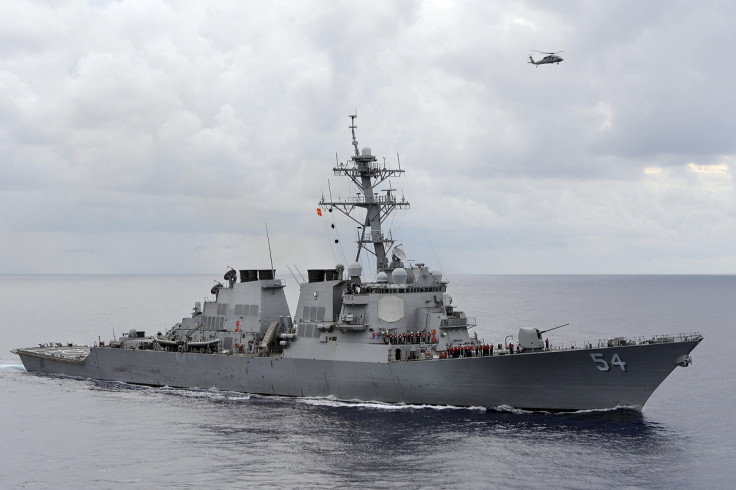 While the Trump administration is relying on China to rein in an increasingly belligerent North Korea, the US Pacific Command is thought to be keen on admonishing Beijing as an aggressor in the hotly contested waterway.
China claims almost all of the territories in the South China Sea. Its military assertiveness has stoked tensions with regional claimants to the sea, as well as with Japan and the US.