A top US commander in the Asia Pacific region Admiral Harry Harris said on Wednesday (26 April) that the US is planning to conduct a fresh freedom of navigation operation in the disputed South China Sea.
"I take direction and guidance from the secretary of defence and the national command authority on the conduct of those operations. I think we'll be doing some – soon," Harris said. However, he did not provide further details.
The move is likely to anger China as Washington is not a claimant in the territorial dispute in the South China Sea. Beijing has often warned that such sailing could "end in disaster".
While the Trump administration is relying on China to rein in an increasingly belligerent North Korea, the US Pacific Command is thought to be keen on admonishing Beijing as an aggressor in the hotly contested waterway.
According to the New York Times, it was Harris who ordered the USS Carl Vinson and three other warships to cancel a port call to Australia in order to sail up north into the western Pacific from Singapore. However, there were confusions over where the vessel was heading to.
US President Donald Trump on 8 April ordered Carl Vinson to sail to the Korean peninsula following North Korea's recent failed missile tests. While news reports indicated that the vessels were headed north immediately, they were still pictured in the Sunda Strait in the Indian Ocean off Indonesia, a week later.
Harris took full responsibility for the confusion over the aircraft carrier's position.
"That's my fault for the confusion," Harris told the House Armed Services Committee during a hearing on security challenges in the western Pacific. "I'll take the hit for it.
"Where I failed was to communicate that adequately to the press and the media. That is all on me," he added.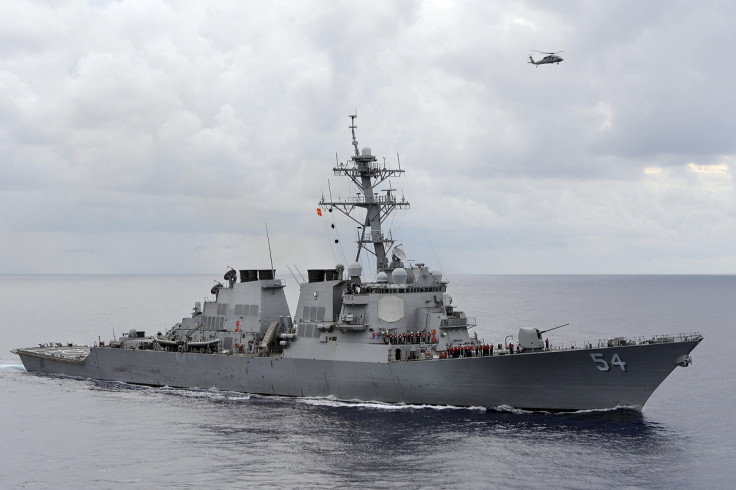 The admiral's announcement about the US Navy's new freedom of operation comes a day after Beijing launched its first home-made aircraft carrier, Shandong. Built in the Dalian shipyard in China's northeast Liaoning province, it was the second such launch by the communist country.
Although the aircraft carrier is said to have boosted China's naval force, the launch showed only modest progress in the modernisation of China's military, experts have said.