Four Russian servicemen charged with stealing from victim of Smolensk air crash that killed Polish president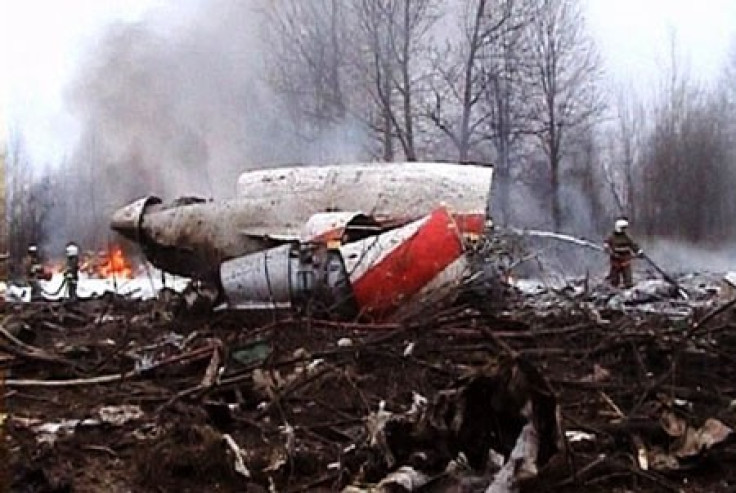 Russian officials have said that four of the nation's servicemen have been charged for stealing bank cards from a Polish historian killed in the Smolensk air crash which also killed Poland's president, Lech Kaczynski.
A spokesman for the Russian Investigation Committee named the four men as S.A. Syrov, I.V. Pustovar, A.S. Pankratov and Y.S. Sankov.
At the weekend a representative of the Polish government accused a Russian special purpose police unit (OMON) and Interior Ministry officers of looting at the crash.
However the Russians denied involvement by OMON and the Interior Ministry in the looting of the crash site.
A spokesman for the Russian Defence Ministry said that the four accused had spent 60,345 rubles ($2,000), using a card stolen from the body of Andrzej Przewoznik, a historian who oversaw war memorials in Poland.
The spokesman added that the four accused had already admitted their guilt and that the Defence Ministry would soon be making an apology.
In total 96 people will killed in the Smolensk air crash on 10 April, many of them senior officials of the Polish government.
Last month some a video appeared on the internet claiming to show Russian security services murdering survivors from the plane crash. Russia angrily denounced the video, which was far from clear, as being a hoax circulated by anti-Russian groups in Georgia and Ukraine.
© Copyright IBTimes 2023. All rights reserved.