Fox News host Chris Wallace took White House Chief of Staff Reince Priebus to task over Donald Trump's characterisation of the media as "the enemy of the American people".
The Republican clashed with the press throughout his presidential campaign, but has ratcheted up his rhetoric since winning the White House. Trump has been embroiled in a bitter row with the media over reports that members of his campaign team had contact with Russian intelligence officials during the election campaign.
In an interview on Fox News Sunday, Wallace challenged Priebus over the president's language and asked if he believes that "a free and independent press is a threat to the country."
Priebus attempted to defend Trump, saying certain things in the news "just aren't honest" and proceeded to hit out at a New York Times (NYT) article from last week.
He condemned reports that members of Trump's presidential campaign were in contact with Russian spies and criticised the use of anonymous sources, saying: "I think you should in some cases, or in most cases, actually have a named source".
Priebus said: "I can assure you – and I've been approved to say this – that the top levels of the intelligence community have assured me that that story is not only inaccurate, but it's grossly overstated and it was wrong. There's nothing to it."
Picking up on Priebus' critique of unnamed sources, Wallace challenged him to disclose the source from the intelligence community. The White House chief of staff retorted: "I'm not going to tell you."
He added: "I'll tell you this, when I say top-level people I mean top-level people."
After Trump's impromptu 77-minute press conference last week in which he bashed the press, he also took to Twitter to continue his crusade. During the interview, Wallace challenged Priebus on the president's rhetoric, nothing that "lord knows, Barack Obama criticised Fox News" but never went as far as Trump, whose attacks on the media are unprecedented.
"Reince, here's the problem. I don't have any problem with you complaining about an individual story. We sometimes get it wrong, you guys sometimes get it wrong. I don't have any problem with you complaining about bias," Wallace said.
"But the president went a lot further than that. He said that the 'fake media,' not certain stories, the 'fake media,' are an enemy to the country. We don't have a state-run media in this country. That's what they have in dictatorships," he added.
Priebus then went on to complain about the level of coverage around other aspects of Trump's presidency, including his meetings with foreign leaders and nomination of Neil Gorsuch as his Supreme Court nominee. Wallace pointed out that all of these were widely covered by the press.
But that was not enough for Priebus, who said: "As soon as it was over, the next 20 hours is all about Russian spies, how no one gets along, how nothing's happening. Give me a break."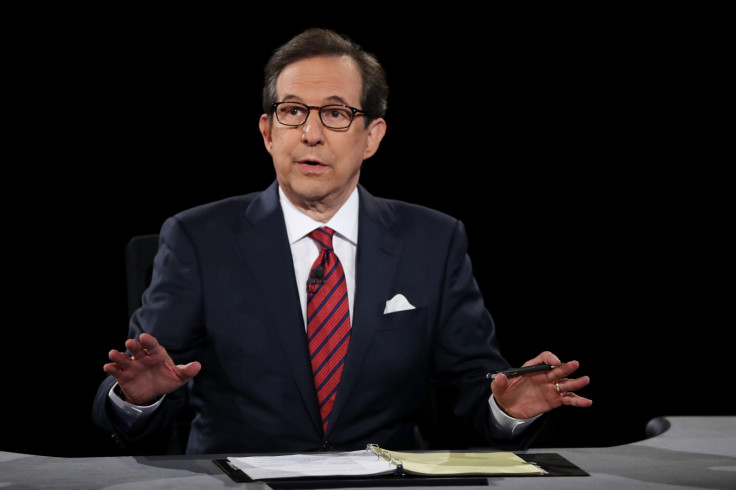 In a candid assessment of Priebus' arguments, Wallace replied: "You don't get to tell us what to do, Reince. You don't get to tell us what to do any more than Barack Obama did.
"Barack Obama whined about Fox News all the time, but I've got to say, he never said we were an enemy of the people," he added.
Priebus expressed his "surprise" that Wallace could forget Obama's criticism of Fox News, prompting a strong response.
"He took the shots, and we didn't like them, and frankly, we don't like this either," said Wallace. "But he never went as far as President Trump has. And that's what's concerning. Because it seems like he crosses a line when he says that we're the enemy of the people."