18:47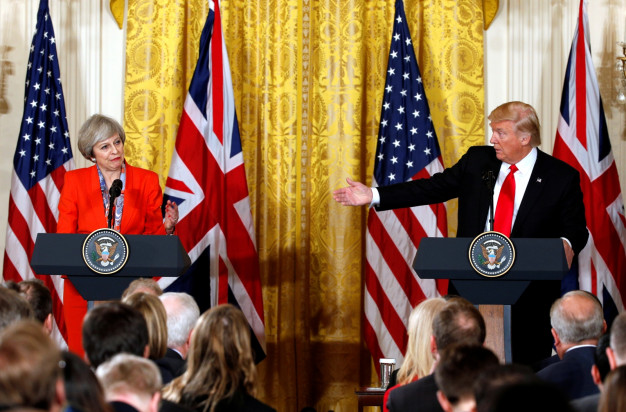 The press conference has ended and the pair have gone for lunch. Here is a summary of the key takeaways:
Theresa May said that Donald Trump is "100% committed" to Nato.
She said that there "is much we can agree on".
Trump said "The special relationship between our two countries has been one of the great forces in history for justice and for peace."
Trump has accepted an invitation by the Queen for a state visit to the UK later this year.
May said the pair will discuss how to progress immediate high-level talks on trade and that a deal is in the national interests of both countries.
Ahead of Trump's phone call with the Russian president, Vladimir Putin on Saturday, May said she wants sanctions against Moscow to continue until the Minsk agreement is implemented.
Trump has backed Brexit which he has described as "a fantastic thing".
On Mexico, Trump said the US cannot continue to "lose vast amounts of business, vast amounts of companies and millions and millions of people losing their jobs".
Trump said he would defer to his defence secretary on the issue of torture. Of James Mattis, he said he "does not necessarily believe in torture or waterboarding - I don't necessarily agree, but he will over-ride. He's highly respected so I'm going to rely on him."