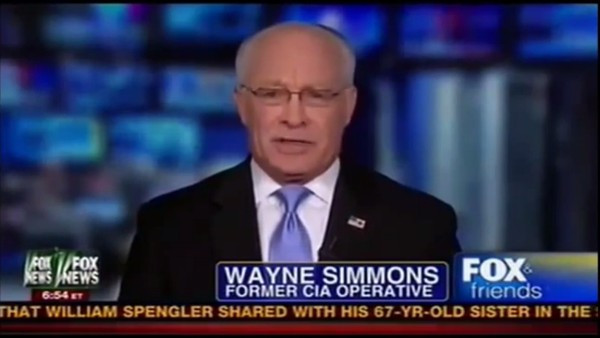 A Fox News guest terrorism expert has been arrested on charges that he falsely claimed to be a CIA agent for decades. Wayne Simmons, 62, is charged with offences including major fraud.
Simmons, of Annapolis, Maryland, falsely portrayed himself as an "outside paramilitary special operations officer" for the CIA from 1972 to 2000, the US Attorney's Office for the Eastern District of Virginia said in a statement.
Simmons allegedly lied about being an agent to get government security clearances and work as a defence contractor. Through the alleged deception, he was deployed overseas as an intelligence adviser to senior military officers, claim prosecutors.
He is charged with major fraud against the US, as well as wire fraud and making false statements to the government, said the release.
Simmons has appeared on Fox News numerous times since 2002 as a guest terrorism expert. Fox News said that he had not been paid.
On his website Simmons claims that after being recruited to the CIA, he "spearheaded deep cover intel ops against some of the world's most dangerous drug cartels and arms smugglers from Central and South America and the Middle East".
He claims he was appointed to the Pentagon Outreach Program for Military and Intelligence Analysts in 2004, visited Guantanamo Bay as an "outside Intelligence officer" three times after 2005, served as a legislative consultant to President George W Bush, as well as serving as an adviser to the US military in Afghanistan.
He is the author of a thriller, The Natanz Directive, and a member of the Citizens Commission on Benghazi.
He allegedly falsely claimed on security clearance forms that previous arrests and criminal convictions were related to his work as an intelligence agent and that he had top secret security clearance. He is also accused of defrauding a victim out of $125,000 (£81,000) through a bogus real estate investment. He faces a maximum of 35 years in jail if found guilty on all charges.