The main manufactuer of Apple products, including the iPad and iPhone, has reported a 19 percent drop in sales that may reflect a slowed demand for the iPhone.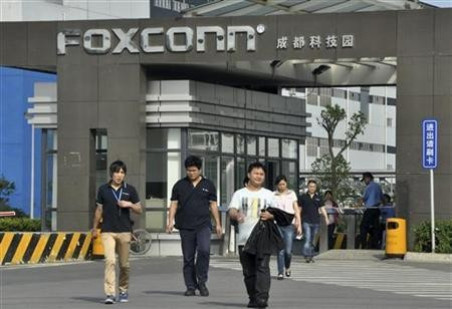 Better known as Foxconn, the name which it trades under publicly, Hon Hai Precision Industry has reported T$808.97 billion (£17.6bn) in sales, down from T$988.34bn in the previous quarter and T$1 trillion from the same period in 2012.
This, according to one analyst, could indicate a drop in iPhones sales during the January to March period.
"A quarterly decline was expected, but not a yearly decline," said KGI Securities analyst Ming-chi Kuo. "This shows that Hon Hai's revenue depends too much on Apple, and iPhone orders corrected more than expected."
Speaking to Macworld in October, Fubon Securities analyst Arthur Liao estimated that Hon Hai's contract with Apple accounted for around 40 percent of the manufacturer's business in 2012. However, Reuters has reported that figure may be higher and that Hon Hai in fact draws between 60 to 70 percent of its revenue from manufacturing Apple products.
Apple will announce its second quarter results on 23 April. For the first quarter of fiscal 2013, Apple posted $54.5bn in revenue, below the $58.84bn expected by Wall Street analysts. Apple also reported it had sold 47.8 million iPhones and 22.9m iPads during the first quarter, again falling below the respective 50m and 23m speculated by Wall Street.
The lower than expected sales of the iPhone may have directly contributed to Hon Hai's drop in sales during the first quarter.
Regardless of the sales decline, Foxconn stock edged upward on 10 April by 0.13 percent, closing at T$79.80 per share.