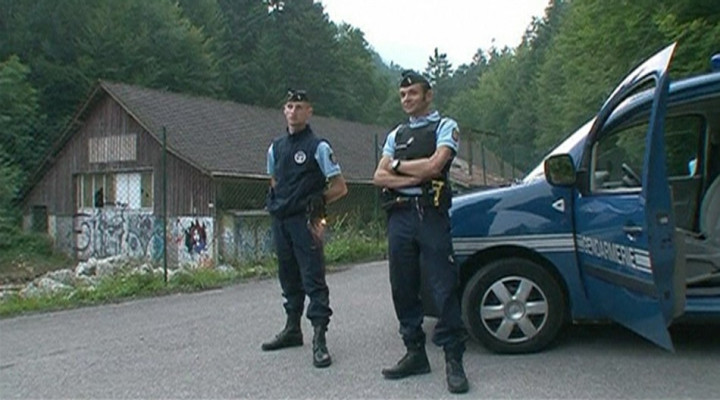 A second child, a girl aged just four, has been found alive inside the BMW car in which three people were shot dead by unidentified assailants near the French tourist resort of Lake Annency.
It is reported that the girl lay under the body of her dead mother for eight hours before being found in the middle of the night.
Although the girl's nationality has not been confirmed, authorities close to the scene have revealed she spoke to rescuers in English after being discovered. The three victims inside the car have been confirmed as British tourists, and they were travelling in a UK-registered car.
"She couldn't tell the difference between the good and the bad people. She immediately smiled and began speaking in English when a gendarme took her in his arms and carried her out of the car," public prosecutor Eric Maillaud told the Guardian.
"The little girl spoke English. She had heard the noises, the cries, but she couldn't say more - she is only four years old."
Earlier, a seriously injured older girl, thought to be seven or eight years old, had been airlifted to a hospital in Grenoble. She was lying on the road when discovered.
In addition to the three bodies recovered from the car, a fourth victim, a male cyclist, was found nearby. He was later identified as a Frenchman who lived a few kilometres away.
Police are still looking for clues for the multiple murders.
"We don't know who could have done this. We have no idea," said Maillaud.
Lake Annency is a tourist destination near the French border with Switzerland and is popular for swimming and water sports. The area is a sought-after destination among Britons for hiking and cross-country skiing during winter.
The British Foreign Office said: "We are aware of the reports of the shooting and we are looking into these urgently."