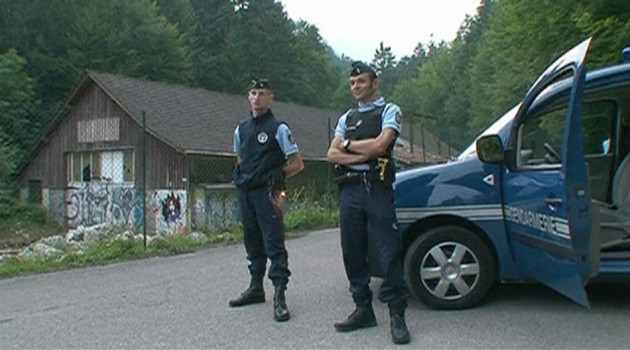 Three people who were found dead in a UK-registered BMW car near the French tourist resort of Lake Annency appear to have been British nationals, according to local officials cited by the BBC.
The British Foreign Office said they were looking into the matter "urgently" to get details about the events and the identities of the victims.
"For the moment we have not been able to establish a theory about what has happened here," said public prosecutor Eric Maillaud.
"For now we've not got a lot of elements to go on, bar the fact that it's a dramatic event."
While the bodies of two women were found in the back seat of the BMW, the man's body was found in the driver's seat of the vehicle. The fourth body, of a male cyclist was found nearby.
There were a lot of spent cartridges on the ground around the vehicle, which was found in a woodland car park near Chevaline, close to Lake Annency in the Haute-Savoie region.
A British cyclist who found the bodies at around 16:00 local time (14:00 GMT) is assisting the police in the investigation.
"We are looking at the possibility that the three dead people in the car and the young girl were all from the same family. A full multiple murder investigation is under way," said a police spokesman.
"From the registration of the car, we believe this family may have been British."
Though the presence of large quantities of cartridges and the position of the bodies in the car indicate the possibility of an armed robbery, police have not confirmed such a theory yet.
Lake Annency is a tourist destination near the French border with Switzerland and is popular for swimming and water sports. The area is a sought-after destination among Britons for hiking and cross-country skiing during winter.