A state of emergency has been declared in France as torrential rains continue to flood Paris and surrounding areas. The River Seine burst its banks earlier in the week and has since reached a record height of 8.6 metres – the highest it has been in nearly 35 years.
Submerging roads and footpaths the water levels have forced thousands of people to evacuate their homes, while dozens of Parisian schools have closed in the south as the waters continue to rise. Businesses such as the popular "Bateaux-Mouches" boat tours have also had no choice but to shut, as water creeped up to their doors.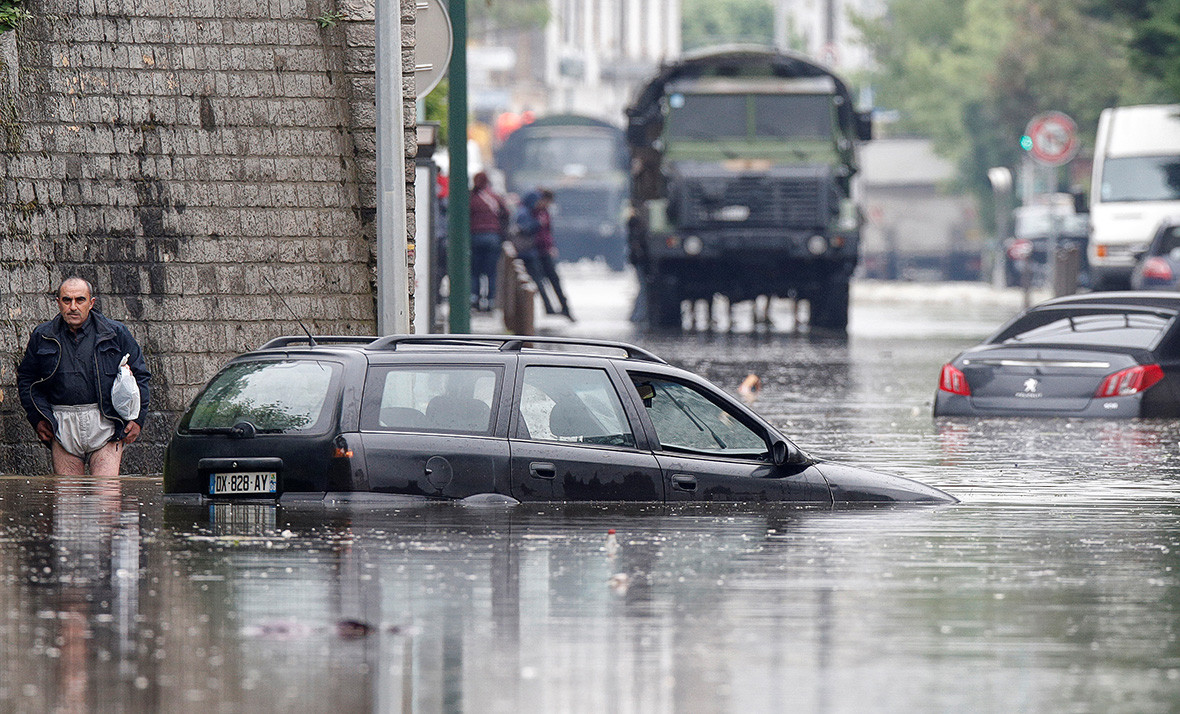 Francois Hollande has promised funding to help local authorities deal with flood damage, but despite officials stressing that the water levels is still below the height for it to be threatening, residents remain concerned. Zadik, who lives in Paris, told Reuters that the water was "pretty impressive. Pretty impressive. But I hope the rain will stop, otherwise it'll be a catastrophe."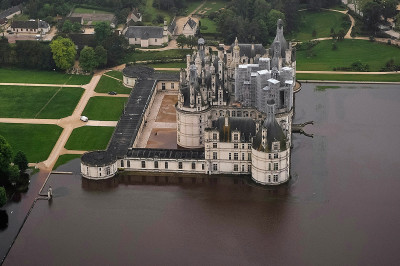 In the heart of the city, the Zouave statue on the Port de l'Alma has become half submerged in floodwaters – according to sources, when the statue's feet are under water, emergency flood precautions must be taken.
The Louvre museum has taken drastic precautions to protect the valuable artwork from the flood water. With assistance from government authorities, they have organised the transfer of art work from underground rooms to an upper room, where they will be kept temporarily. The work includes the Department of Greek, Etruscan, and Roman Antiquities which holds life size sculptures of high value.
President of the Louvre, Jean-Luc Martinez told Reuters that "At the moment there is no flooding, no infiltration at the Louvre museum, collections are not at risk, the palace is not at risk, so the public isn't either. But if we took the decision to close at 5.50 metres it is to give us the three days needed – if the water level continues to rise – to evacuate the collections in good conditions."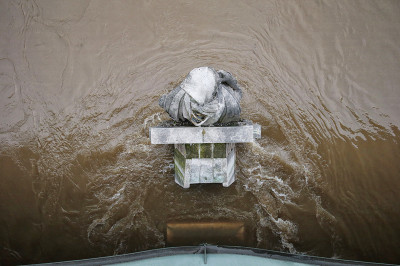 Emergency services have been on stand by for the duration of the week in order to assist those in need. The army was also called in to rescue stranded motorists on a major highway and residents have been piling into trucks and were driven to safer areas where Red Cross rescue workers were standing by.
The national weather service said that this is the wettest month the greater Paris region has seen since 1960.