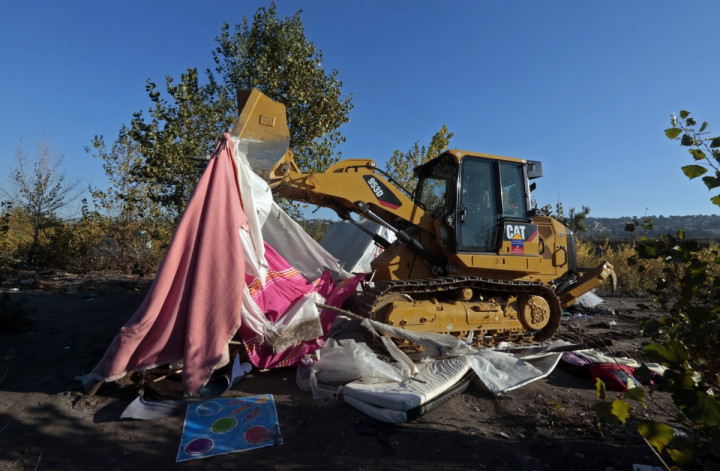 A Roma teenager has been left in a coma after being lynched by mob of vigilantes in a Paris suburb.
The 16-year-old was found unconscious in an abandoned shopping trolley in the capital's outskirts of Seine-Saint Denis. He was savagely beaten after being accused of burgling an apartment hours earlier.
"A group of several people came to find him in the camp where he lived and took him away by force," a police source told AFP.
A judicial source said the boy's "life is in danger. He is in a coma". The boy was reportedly known to authorities for previous burglaries attempts.
The mayor of Pierrefitte-sur-Seine, Michel Fourcade, who oversees the government housing project where the attack took place, said that a tense atmosphere reigned in the city recently. "The residents remarked that they were infuriated to see burglaries and vehicles degraded."
The deteriorating situation in the housing project caused anger towards the Roma, whose illegal camps on the fringes of towns and cities has often triggered controversy in France.
Around 200 members of the nomadic community had arrived in the area three weeks ago, according to sources. They left after the attack on the teenager, abandoning rubbish, clothing and mattresses in their wake.
Head of the district council Stephane Troussel condemned a "heinous attack in the guise of vengeance", according to AFP.
"The French republic owes protection to everyone, no matter where they live and what their origin."
French rights group SOS Racism called the attack the "obvious result of nauseating tensions faced by our fellow citizens."
In 2013, the then-interior minister and current PM Manuel Valls stepped up efforts to dismantle illegal Roma camps and expel their inhabitants. He claimed the majority of Roma people don't want to integrate into French society.
Opinion polls showed a huge majority of French people (93%) agreed with Valls' point and approved tighter immigration policies.