France: Isis Lyon suspect Yassin Salhi hit victim with jack and choked him before beheading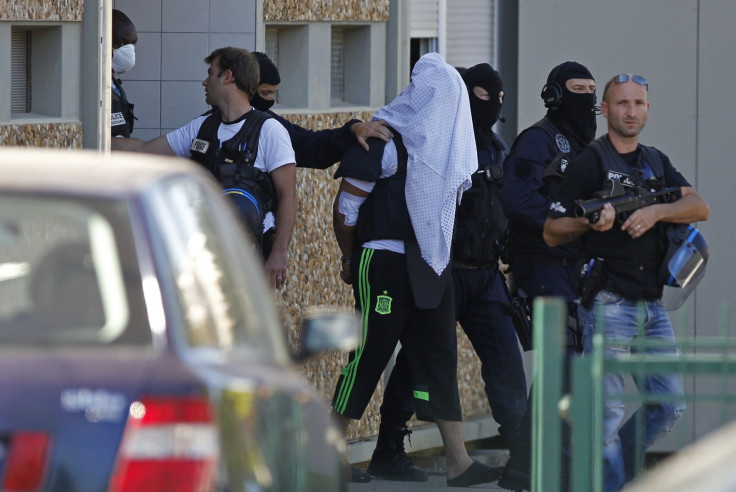 French authorities say they are investigating a man accused of beheading his boss and storming a factory near Lyon as terrorism, despite the suspect's attempt to portray the killing as the result of work frustration.
Prosecutor François Molins accused Yassin Salhi of having a "selective memory" about the attack on Friday (26 June), which he said bore all the hallmarks of the Islamic State (Isis) jihadi group.
Providing a first reconstruction of the events that happened in the Isere region, Molins told a press conference on Tuesday 30 June that Salhi left home on Friday morning armed with a 20cm knife, a replica rifle and two banners bearing the Shahada, an Islamic declaration of faith.
He then headed to work and waited in his van for his boss, transport company owner Hervé Cornara. As the 54-year-old arrived, Salhi lured him into the vehicle, knocked him out with a jack and choked him, Molins said.
He subsequently drove the van in the vicinity of a US-owned gas factory in Saint-Quentin-Fallavier, moved to the back and decapitated Cornara. Forensics experts don't yet know if Cornara was alive at the time.
Salhi then stuck the head between the two Islamic flags on the fence of chemical company, Air Products, a detail he claims not to remember, the prosecutor said.
"He wanted to get the maximum publicity possible," Molins explained.
Salhi finally crashed the vehicle into gas cylinders at the site to cause an explosion.
Before he was held by a firefighter, the attacker sent via WhatsApp, two photos, a selfie with the severed head and a picture of the victim's decapitated body, to a friend identified as Sébastien-Yunes V, a 30-year-old Frenchmen currently fighting for IS in Syria.
"It appears Yassin Salhi and Sébastien-Yunes were in regular phone contact with each other," Molins said.
In a WhatsApp exchange Sébastien-Yunes confirmed receiving the two gruesome images, adding he asked IS leadership for permission to made them public for propaganda purposes, the prosecutor said.
Salhi denies he was moved by Islamist motives, maintaining he snapped after a quarrel with Cornara and a family dispute with his wife.
"According to him, his motive was only personal and not terrorist. One does not exclude the other," Molins said, adding that the suspect had a history of radical Islamic ties dating back to 2003 and was placed under surveillance between 2006 and 2008.
© Copyright IBTimes 2023. All rights reserved.