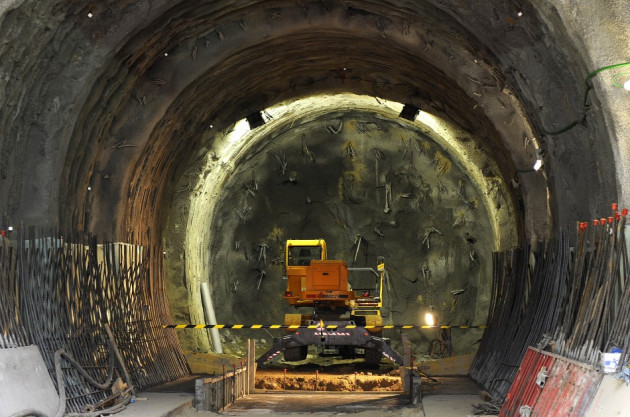 France's factory output bounced back in April while factory output in Italy fell for a third month in a row, suggesting the eurozone's second largest economy has started recovering while the third-largest economy continues to recede.
Industrial production shot up 2.2% in France in April, versus a 0.6% decline in March. Analysts polled by Dow Jones Newswires had expected a meager 0.3% increase in factory output in April. Higher production of transport materials and the automotive sector pushed up France's factory output, said the French national statistics office - Insee.
The French economy is expected to grow 0.1% in the second quarter of 2013, after slipping into recession in the first quarter, the Bank of France said on Monday.
In contrast, Italy's industrial production fell 0.3% from March when it had dropped 0.9%. Lower production in the energy, transportation and textile sectors pulled down factory output. The three sectors posted the biggest monthly declines in April. The country's electronics and optics sector saw a 4.9% increase in manufacturing output, said the Italian national statistics office Instat.
Italy's economy shrank 0.6% in the first quarter of 2013, a seventh consecutive contraction and preliminary estimates in April showed that unemployment hovered at a 36-year high that month.
The eurozone economy has contracted further in the first quarter on lower investments and exports, Eurostat data showed last week. The European Union's statistics office confirmed in its second estimate that the gross domestic product (GDP) for the region declined 0.2% sequentially in the first quarter in line with analyst expectations.
Exports declined 0.8% sequentially in the first quarter while imports dropped 1.1%, according to the official data. Consumer spending increased by 0.1% while government spending declined 0.1%. Inventories had little impact on GDP in the quarter.
The European Commission forecasts the region's economy to grow by 0.1% in the second quarter, after contracting for a record six straight quarters.