A 15-year-old high school student has been arrested after shooting his teacher with a BB gun and shouting "Allahu Akbar" in Châlons-en-Champagne, France.
The young boy had entered his high school carrying the gun, an airsoft grenade and a knife, with the intention of killing his literature teacher, with whom he had had an argument. The student was taken into custody.
"He told investigators that he had [worked on] a plan for one week, in which he was to stab his French professor and steal the car of his physics teacher under threat before ramming the car in the gendarmerie to die a martyr," Christian de Rocquigny, Châlons-en-Champagne's prosecutor, said.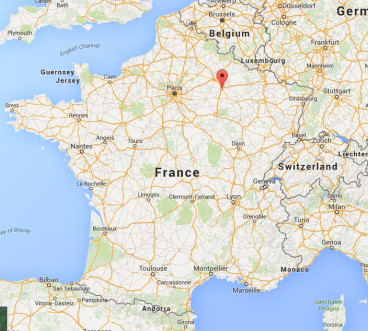 According to De Rocquigny, the boy left his physics class on Monday morning to go to his literature teacher's class "but changed his mind at the last moment".
"He just gave his French teacher a sheet of paper containing a knife, then brandished a gun before returning to his physics class to shoot at the teacher," the prosecutor added.
Recent radicalisation investigated
The student then let all the students in his class go before phoning the police himself. Officers arrested him without difficulty before taking him into custody.
"During the hearings, he became very detached and only mentioned a punishment he had had in French class, and the fact that he did not want to be in general education but rather that he wanted to follow a vocational baccalaureate."
The prosecutor added: "The police are also investigating the trail of his recent radicalisation."
A psychiatric examination was scheduled for 13 October, with the teenager is likely to be brought before a judge.
A number of terror plots have been foiled since the January attacks on satirical magazine Charlie Hebdo and a Kosher supermarket, with French president Francoise Hollande announcing on 14 July "every week, we are arresting, preventing ... terrorist acts".