Police in northern Greece say 93 Syrian migrants were released from a locked cargo train carriage, after being tricked by smugglers into travelling in the wrong direction.
The migrants, including 18 children, told police they had boarded the train just over the frontier in Macedonia after paying smugglers 500 euros (£360, $570) each to travel north to Serbia.
The Western Balkan region is seeing a sharp rise in the number of migrants using the route to flee war, poverty and repression in the Middle East and Africa.
Cash-strapped Balkan governments say they are struggling to cope with the influx. Migrants, predominantly from Syria, Afghanistan, Pakistan and North Africa, are trying to walk to western Europe by crossing into Serbia from Macedonia and Kosovo.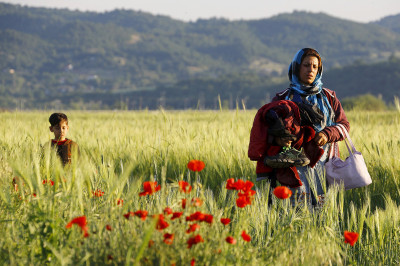 Frontex, the agency which co-ordinates the border guards of European Union member states, says the western Balkans route has seen the highest increase of Syrian and Somali nationals illegally entering the EU in recent years.
Frontex estimates that about 43,360 people used the route illegally in 2014, compared to 2,370 in 2010. Some 32,000 arrived in the EU via the Balkans in the first three months of this year, Frontex data shows.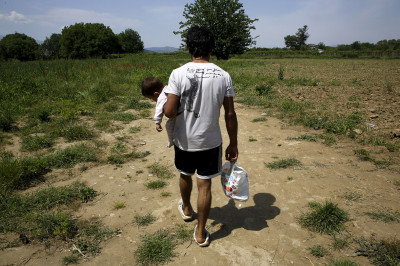 Macedonia and Serbia both lie on the so-called Trans-Asian corridor, which runs from the Middle East to Europe via Turkey.
In April, 14 migrants were killed when they were struck by a train in a gorge in Macedonia, part of a growing tide of people trying to get to western Europe via the Balkans instead of crossing the treacherous Mediterranean.
Local media said the victims were among a group of around 50 migrants following the train tracks towards Serbia, having probably crossed through Turkey and Greece en route to Hungary and the EU's borderless Schengen zone.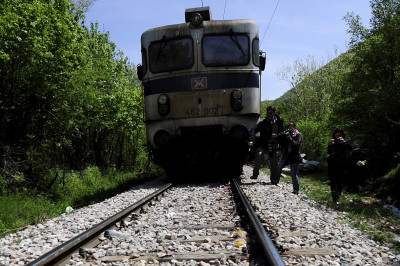 Every day, migrants in the western Greek port city of Patras risk arrest – and their lives – by climbing under trucks bound for Italy in the hope that by hanging on to the undercarriage they will be transported by ferry to a new and better life.
Locals estimate dozens of migrants make the attempt on a daily basis, overwhelming understaffed port security who chase them away or pull them down as they attempt to scale the port's fence.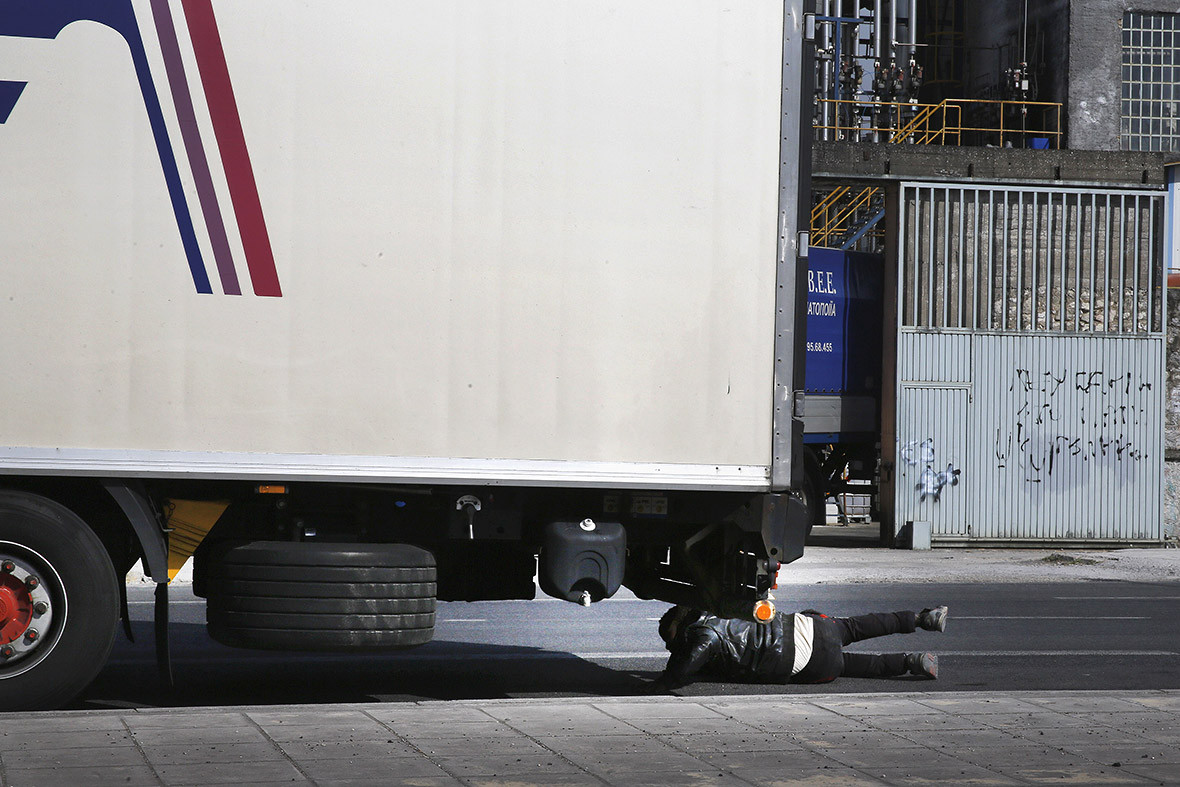 Many of the migrants come from Sudan, Iran and Afghanistan and live in two abandoned factories opposite the main ferry terminal while waiting to make their move. Some arrived recently, others have lived there for as long as two years.
Mahdi Babika Mohamed's journey started in his native Sudan. He passed through Libya and Turkey before he found himself stuck in Greece, where he has been for seven months.
The rapper, who uses the stage name Twopack, paid a smuggler for sea passage from Libya to Turkey, and then took another boat from Turkey to the Greek island of Samos, before ending up in Patras.
Mohamed says he had successfully managed to reach an Italian port before but was caught and sent back to Greece.
He says he will try again, as returning home is not an option. In Sudan, he says he was a rap artist who had even faced jail time over his controversial lyrics that referenced the Sudanese government.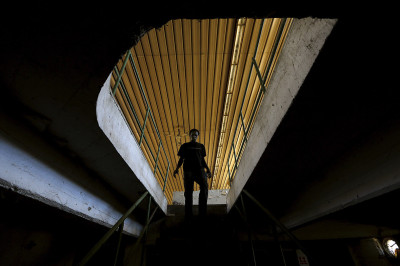 Germany, favoured destination for many migrants who make it to Europe, has complained that Italy and Greece do too little to track those who arrive and then swiftly head north.