French Foreign Minister Jean-Marc Ayrault has called on Turkey to safeguard the fundamental rights of its people while defending its state of emergency following a failed military coup in July of this year. The visiting Minister pointed out that democracy is the best defence against those trying to defy it as he compared the state of emergency in Turkey to that in France, which was imposed following the November 2015 terror attack in Paris.
"Regarding the state of emergency, Turkey has every right to defend and protect itself. It is (Ankara's) decision to extend the state of emergency as we also have extended ours," Ayrault said at a press conference with his Turkish counterpart in Ankara.
"The only thing we can repeat is our commitment to the rule of law, our commitment to fundamental freedoms," he added, pointing out the differences in the implementation of the state of emergencyin Turkey and France.
"In France, the state of emergency does not allow for the transfer of legislative power to the executive. Parliament retains all powers of lawmaking and the independence of the judiciary is guaranteed fully," Ayrault said.
Turkey has received criticism from the West over the crackdown on people working in the judiciary, media, education and military since the failed attempt to overthrow President Recep Tayyip Erdogan. Over 35,000 people have been arrested, 82,000 investigated and thousands more detained, suspended or fired from their jobs for suspected links to the movement.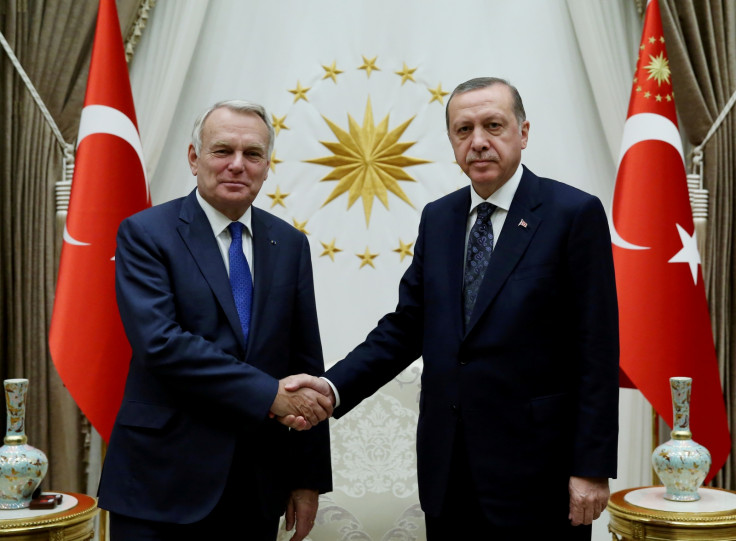 The French minister's comments did not go down well with Mevlut Cavusoglu, Minister of Foreign Affairs of Turkey, who stressed that the state of emergency in France and Turkey were alike. "For us, there is no difference between Turkey's state of emergency and France's state of emergency. Their scope and objectives are the same: targeting terrorist organisations," he said.
Earlier this month, Ankara extended its three-month state of emergency for another 90 days but Erdogan believes that "even 12 months might not be enough" to tackle the threat.