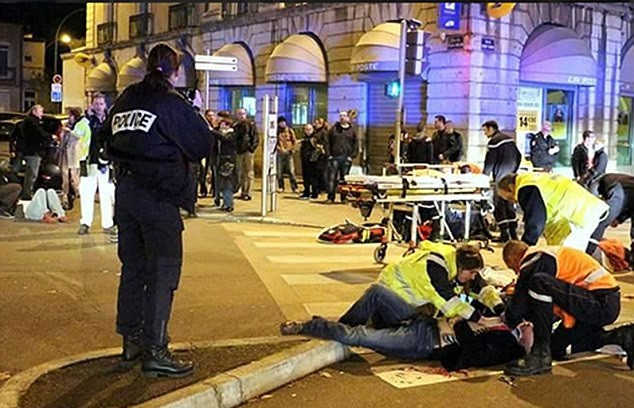 A man drove a white Peugeot van into crowds Christmas shopping at a market in Nantes, leaving at 10 people hurt.
Five people suffered serious injuries, including the driver, said an official.
A police officer and eyewitnesses at the scene told local newspaper Quest France that the driver of the white van yelled: "Allahu Akbar" (meaning "God is greatest" in Arabic). He then stabbed himself with a knife.
The Christmas market was then evacuated and secured by police, said a Reuters witness.
#Nantes les témoins proches confirme la tentative de suicide au couteau du chauffeur. pic.twitter.com/krEWzSRtH2

— Breaking 3.0 (@Breaking3zero) December 22, 2014
This is the second incident in the country over the last two days. On Saturday, police shot dead a man using the same phrase in Tours after he attacked them.
Reports on the number of injured are conflicting with Le Figaro suggesting there are 17 casualties, while Focusur.fr reports at least 12 were injured and five are in serious condition.