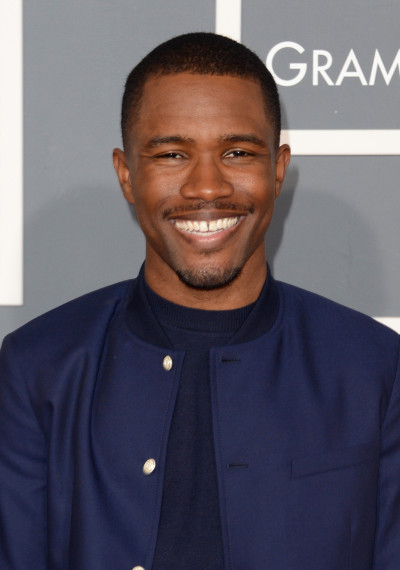 Brad Pitt and Frank Ocean may just have the most unlikely yet coolest friendship in Hollywood. During his headline set at Parklife Festival on 11 June, Ocean wore a T-shirt with the actor's face as a way of returning the kind words Pitt recently said about the singer.
Performing to more than 10,000 people at the Manchester festival, Ocean, 29, paid tribute to his new friend by wearing a black T-shirt with a portrait of Pitt's face underneath a Versace-style patterned shirt.
Giving their praise for the blossoming bromance, one festival-goer tweeted: "They are goals," while another said: "Pause does Frank Ocean have a t-shirt with Brad Pitt on it? because I need that." One other fan stated: "FRANK OCEAN IS WEARING A SHIRT WITH BRAD PITT ON IT BECAUSE BRAD SAID HIS MUSIC HELPED HIM THROUGH HIS DIVORCE. BLESS HIM."
It is not chance that Ocean donned a Brad Pitt tee – in a candid interview with GQ in May, Pitt, 53, revealed how he listened to the r'n'b singer's music following his divorce from Angelina Jolie.
The World War Z actor explained: "I find this young man so special. Talk about getting to the raw truth. He's painfully honest. He's very, very special. I can't find a bad one [song]."
Sharing his newfound passion for r'n'b, Pitt added: "I just got r'n'b for the first time. R'n'b comes from great pain, but it's a celebration. To me, it's embracing what's left. It's that African woman being able to laugh much more boisterously than I've ever been able to."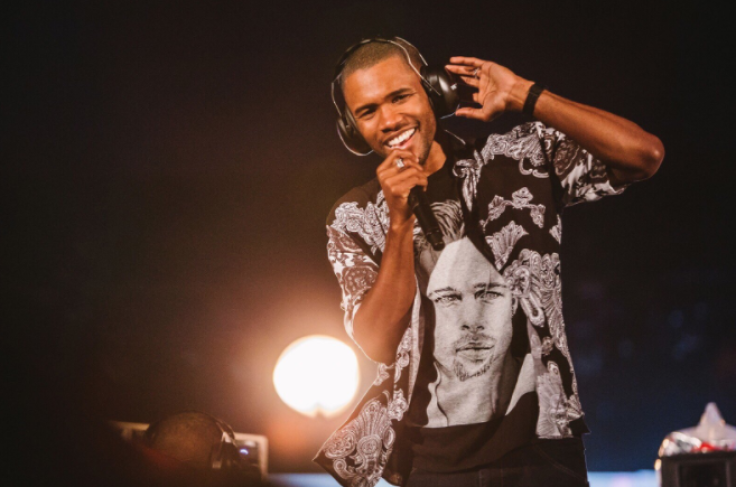 Ocean's performance at Parklife was his second of the weekend, after returning to the stage for the first time in three years at Denmark's Northside festival on 9 June. The Thinkin' Bout You singer, who will return to the UK in July for Lovebox, is promoting his critically-acclaimed second album Blonde, which reached number one in August 2016.
Other highlights from the Parklife weekender, included The 1975's Matt Healy uniting on-stage with members of the Greater Manchester Police, paramedics, firefighters and Councillor Pat Karney to lead "a minute of noise" in tribute to victims of the Manchester terror attack.
Watch Frank Ocean on-stage at Parklife Festival 2017: