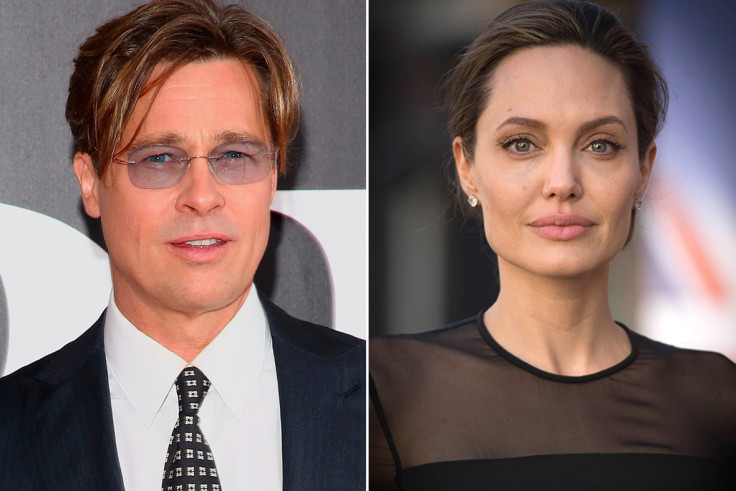 The drama surrounding Brad Pitt and Angelina Jolie's high-profile divorce is far from over as celebrity biographer Ian Halperin sets to explore the shocking reasons for their split.
In a documentary titled Broken: The Incredible Story Of Brangelina, the filmmaker allegedly makes explosive revelations about the once-famous Hollywood romance and explains why everything fell apart. His investigation also includes claims that the couple might reconcile in future but not for the right reasons.
"I have experts [in the documentary] who've examined the relationship and they conclude unwaveringly that they fell in love with each other's characters, not with Brad and Angelina," Halperin claimed while discussing the much-anticipated film with the NW website.
"This is extremely dangerous because one day you wake up and you essentially say, 'Who am I with?' You have no idea once you're out of character... you become a complete stranger to the person who you've fallen in love with, and you know nothing about them. It's very common in Hollywood," he added, dishing on the ex-couple's failed marriage.
Pitt and Jolie shockingly ended their 12-year relationship in September 2016; following which, the couple were even embroiled in a bitter legal battle for the custody of their six children. Of late, however, the differences seem to have been ironed out as the two move on with their respective lives.
But Halperin's sources allege that there are chances the former couple may reconcile in future. "Ange's finally put the numbers together and discovered Brangelina's worth much more together than apart," the filmmaker told the website.
"She and Brad aren't living the life they once did, and that reality has kicked in.
"She's not in love with Brad... If they would ever get back together, it would be a relationship of convenience," the 52-year-old investigative journalist added.
Earlier sources told The Sun that Halperin's tell-all film is set to expose "a lot of secrets" behind Brangelina's split and the biggest shock of all will be his claim that "the couple were apart for more than a year prior to their break-up".
"He and his team have also managed to acquire some never-before-seen footage and interviews with both Brad and Angelina," the publication's source claimed. "Lately the pair have been trying to put on a united front and keep their divorce discussions quiet."
Before the couple's split last year, Halperin had allegedly made some explosive claims about Pitt and Jolie, even predicting that they would split up seven years later.
The Brangelina documentary will reportedly be aired on TV around the world once the rights are acquired by Content Media Corporation .
Halpaerin's claims have not been independently verified by IBTimes UK and we have reached out to him on social media for a response.