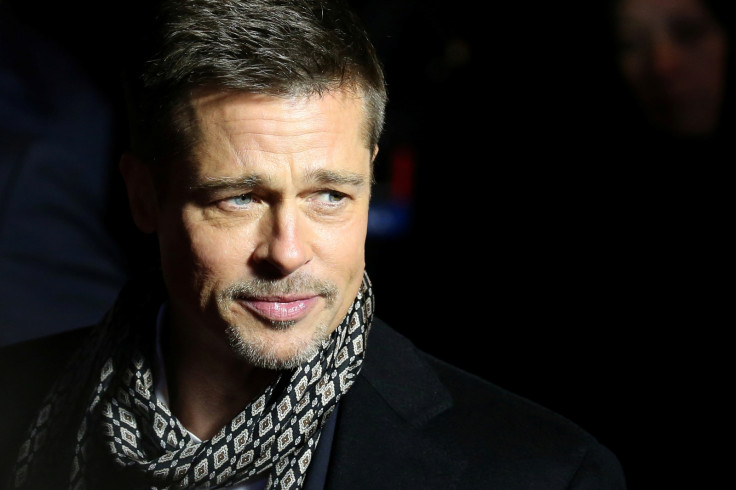 Since September 2016, when Angelina Jolie filed for divorce from Brad Pitt, all eyes have been on the actor, waiting to see how he handles the extremely publicised separation. While he has opted to keep his head down low and concentrate on work and sculpting through most of this time, the 53-year-old is finally taking a step back into the limelight to promote his latest film War Machine.
While he may have a lot to say about the Netflix satire about Afghanistan-deployed four-star General Glen McMahon, the subject always redirects towards the infamous divorce and Pitt's current relationship with his six children Maddox, Zahara, Shiloh, Pax, Knox and Vivienne.
Speaking to the Associated Press on Monday (15 May), the Allied star opend up about his family. ''Kids are everything," he said. "Kids are your life. They're taking all the focus, as they should anyway."
The actor has been "figuring out the new configuration of our family" and "keeping the ship afloat" following the separation but maintains a positive outlook on life. "I'm not suicidal or something," the Inglorious Basterds actor said in a lighter vein. "There's still much beauty in the world and a lot of love. And a lot of love to be given. It's all right. It's just life."
Pitt elaborated on his decision to talk about his addiction to alcohol in an interview with GQ for its May issue, and explained that it helped to throw things out into the open. "I've got no secrets. I've got nothing to hide," he said. "We're human and I find the human condition very interesting. If we're not talking about it, then we're not getting better."
The actor plays the lead in War Machine, which released on Netflix on 26 May, but stated that he plans to wean away from acting and focus more on producing. "I feel myself as I'm older gravitating more to the producing side than being in front of the camera," he revealed. "It's a big commitment, a film, and it does take you away from your family. I just have to balance that. It's not less important, itself, it's just not as important as family."