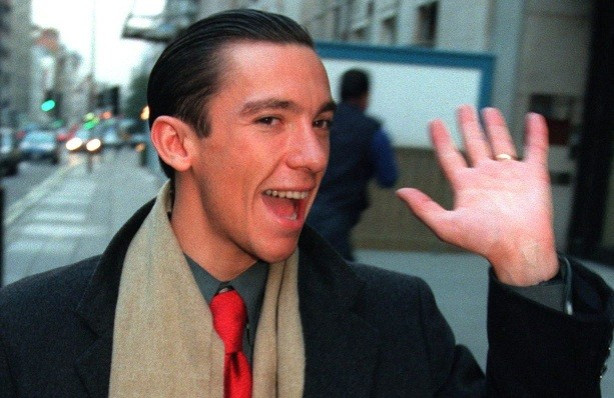 Three-time champion jockey Frankie Detorri was suspended from riding in races for taking a prohibited substance.
Ruling body French Galop found him guilty after being handed the findings of a review by medics following a drugs test in September.
French authorities did not reveal what substance had been detected, but described it as "non-performance enhancing."
The famous rider's lawyers said the 41-year-old had received a "sympathetic hearing" from stewards."
Speaking after the ban was announced, his legal representative Christopher Stewart-Moore said the former champion jockey, who is a household name in Britain, blamed himself.
"He is enormously grateful for the opportunities that he has been given by owners and trainers over the years, and for the support of his many fans," said Stewart-Moore.
"For this reason he is determined to rebuild his reputation when he returns to the saddle.
"Frankie could make excuses. He has, after all, regularly been tested for prohibited substances throughout his career.
"He is clear, however, that the responsibility for his current situation lies squarely with him."
The length of Detorri's ban was in line with guidelines for the sport. He was already under a ban in France following the test results.
Under racing convention, a ban by one country's racing authority is upheld and enforced by other national bodies.
Getting the six month ban dated to the last time he rode, on November 6, would mean Detorri would not be totally ruled out of riding in the first four English classics - the 2,000 guineas, the 1,000 guineas, Epsom Oaks and the Derby.