Police union lawyer says charges against the six Baltimore police officers accused of manslaughter of Freddie Gray was hasty and due to media focus.
Michael Davey defended the officers' actions by saying they "at all times acted reasonably and in accordance with their training" adding they "did nothing wrong".
Baltimore state prosecutor Marilyn Mosby, who filed the charges against the police officers said the death of Freddie Gray was a homicide and his arrest had been illegal.
Speaking to reporters, Davey, the Police Union's lawyer said: "The actions taken today by the state's attorney are an egregious rush to judgment.
"We believe that these officers will be vindicated, as they have done nothing wrong.
"As all of the facts surrounding this case come out in the appropriate form, the officers' lack of wrongdoing will be made abundantly clear."
The Baltimore chapter of the Fraternal Order of Police called the speed of the prosecution's decision was politically motivated.
Davey said the process of bringing the charges was too swift, criticising Baltimore City State's Attorney Marilyn Mosby.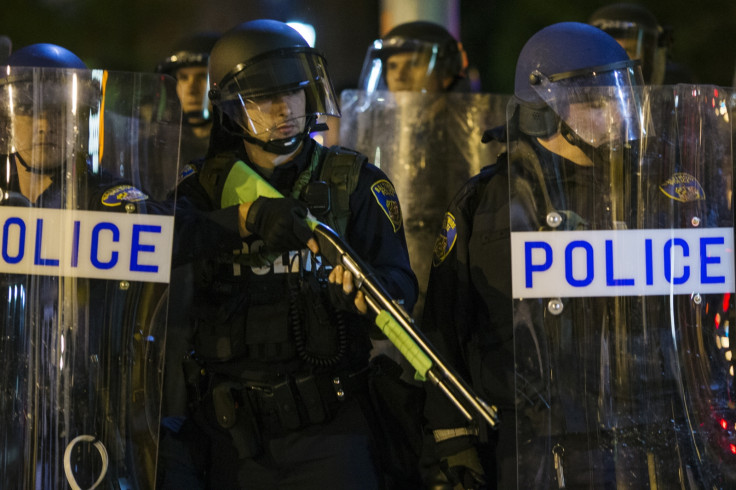 "In my 20-year career as a law enforcement officer and 16 years as an attorney, I have never seen such a rush to file criminal charges which I believe are driven by forces separate and apart from the application of law and the facts of this case as we've heard them," Davey said.
"Let me state in no uncertain terms that Lt. Rice and all of the officers involved at all times acted reasonably and in accordance with their training as Baltimore police officers," he added. "No officer injured Mr Gray, caused harm to Mr Gray, and [they] are truly saddened by his death. These officers did nothing wrong."
Davey is representing Lt Brian Rice, and was speaking on behalf of all the officers charged on Friday 1 May with counts including manslaughter, assault, and misconduct.
"I believe that the publicity, in this case, is driving force to a rush to judgment and causing this prosecution to move forth so quickly," Davey said.
The lawyer specialises in representing officers across Maryland in areas such as police misconduct and pension law. He has represented more than 175 officers in police-involved shooting cases throughout the state.
A retired state police captain, Mr Davey served in the agency's Field Operations Bureau, Drug Enforcement Division, Criminal Investigation Division, Communications Division, and Human Resources Division.