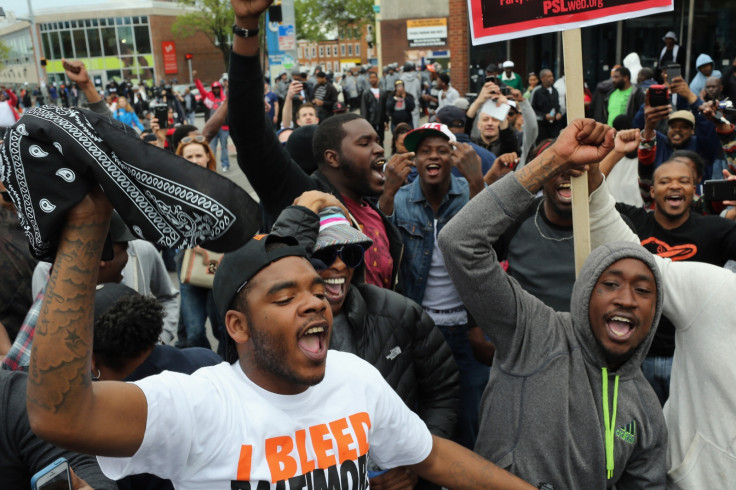 There has been jubilation on the streets of Baltimore after prosecutor Marilyn Mosby announced six police officers would face criminal charges after the death of Freddie Gray in police custody.
On the corner of Penn and North, the scene of violent riots on 27 April, hundreds of protesters gathered to celebrate the verdict, with passing vehicles sounding their horns in support.
"I just heard the comment on the bus, that we're happy, there won't be no more fires or looting. The decision to even take the officers to court, that's a relief off the street people, off the people in the projects, the ones who feel like we're victims," one resident told CBS Baltimore.
One reporter described the scene. "#BaltimoreCelebrations are massive right now. Cars honking, tons of chanting, smiles, laughter and cheers for #FreddieGray," he tweeted.
Immediately after Mosby announced the death of Gray would be treated as homicide, protesters gathered to hear the result of the investigation cheered.
After announcing the six officers involved in the arrest of Gray would face criminal charges, Mosby appealed for calm. She said: "Your peace is sincerely needed as I work to deliver justice on behalf of this young man."