The collapse of 178-year-old travel company Thomas Cook has caused the loss of nearly 9,000 jobs and have impacted thousands of passengers in the United Kingdom alone. The UK government has started the repatriation mission to rescue the holidaymakers. Businesses, football clubs, and the railways in the UK are trying to do their part to make the situation better by hiring laid-off staff, giving away free match tickets, offering free train rides, and even helping couples with free weddings.
Thomas Cook primarily functioned in 16 nations and had a workforce of over 21,000 people globally. In the UK, approximately 9,000 people worked for the travel company. As the company shut down, some of the staff have been laid off, while many of the staff remain in limbo. The Civil Aviation Authority has kept on a few of the Thomas Cook staff to assist the repatriation process.
Staff who have lost their jobs will not get their September salaries. Redundancy Payment Service (RPS) applications might give the ex-employees some financial relief until they get hired. The Sun received information from Travel Union International (TUI) that EasyJet is welcoming ex-employees of Thomas Cook. Virgin has also opened up its hiring window for some positions.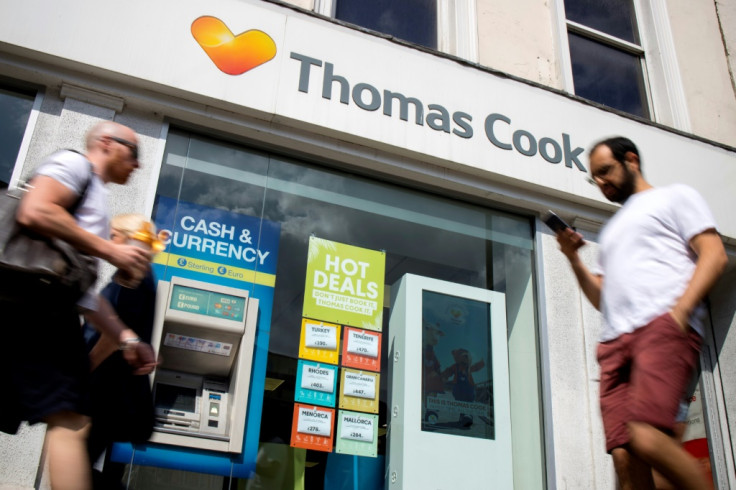 As a show of goodwill, two football clubs have offered free tickets to the stricken staff. Peterborough United tweeted that Thomas Cook employees could watch their next game for free. Lincoln City FC has offered free coach travel along with free tickets.
Many passengers are being dropped off at Birmingham and Liverpool airport during the repatriation process. West Midlands Railway and London Northwestern Railway are refunding rail tickets and offering free rides to and from the two airports. All train tickets which have been cancelled but are not covered by travel insurance are also being refunded.
Two couples who had booked wedding packages with Thomas Cook were left at a loss when the company shut down. Hillfields Farm in Berkshire offered the venue for free to the two couples. The wedding party would have to arrange for a bar and catering but the venue would be rented free of charge.
The collapse of the historical travel company has been akin to a nightmare for many holidaymakers and staff. However all around the UK, efforts are being made to reduce the suffering.