The Mozambican authorities should immediately launch a credible and transparent investigation into alleged mass graves in the central province of Sofala, a rights group has urged. In April, IBTimes UK reported there was a growing threat civilians could become "legitimate targets" in an escalation of a simmering conflict between long-standing civil war foes − the Mozambique National Resistance (Renamo) guerillas and the Mozambique Liberation Front (Frelimo) government.
Last week, reports emerged of the discovery of mass graves in Sofala's Gorongosa district. Local farmers said they discovered the grave after noticing the strong smell of decomposing bodies on Wednesday (27 April) in an area that was used for the extraction of sand that is now abandoned due to the escalation of military violence in the region.
The group of farmers told local journalists they had counted between 100 to 120 bodies in a hole once used as an open-pit gold mine. Bodies of women and young men were allegedly dumped in the bush. Some were naked, the farmers said.
"The trench contains about 120 bodies, some are already only bones and others are still decomposing," a farmer told Lusa news agency. He could not confirm whether the bodies had traces of torture or bullet marks.
Bodies showed signs of violence
The presence of security forces does not allow access to the site of the mass grave, but when Lusa and Deutsche Welle journalists visited the area on 30 April, they reported seeing at least 15 bodies, in different states of decomposition.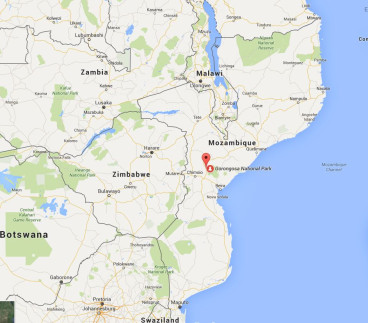 They also described how some bodies showed signs of violence, and some had their hands tied. Four of the bodies were dropped in a small grassy field, while others had been left under a bridge over the river Muare near the country's main road, the NR1.
"The Mozambican authorities should urgently act on reports of a mass grave and the discovery of at least 15 bodies," said Zenaida Machado, Africa researcher at Human Rights Watch (HRW).
"They should immediately launch a credible and transparent investigation to determine the identities of the victims found, the causes of death, and who is responsible. Denying the existence of the grave without appropriate investigations only serves to raise suspicions about what happened, rather than uncovering the truth."
Although no evidence links the trench with the current military crisis in the region, Sofala has been the scene of fighting between government forces and the military wing of the Mozambican National Resistance (Renamo), the main opposition party. The region is currently under the supervision of the government security and defence forces.
Gorongosa district authorities and the provincial government of Sofala denied the existence of the mass grave, but the Mozambican police said on Tuesday (3 May) that they have set up a team to investigate the reports. No judicial officials have yet gone to the site to investigate.