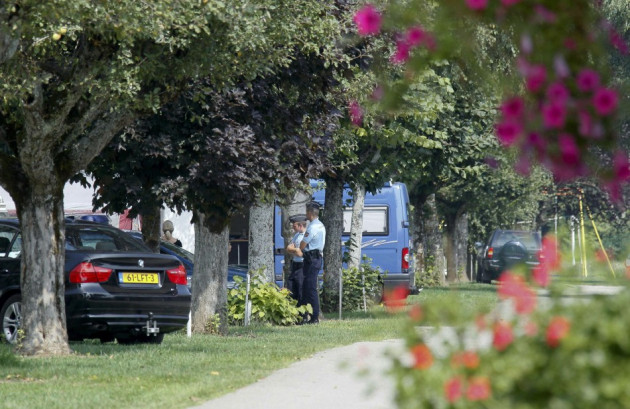 The mystery over the French Alps shootings in which three members of a British family were murdered in their car has deepened, as police officials hunt for a motive.
French police said the car's 50-year-old driver, Saad al-Hilli, his wife and an elderly woman, thought to be his mother, were all shot in the heads near the tourist resort of Lake Annency.
Although the police have not officially named the victims, neighbours in Surrey have identified them.
Hilli was originally from Iraq and living in Surrey, having come to the UK in the 1970s to avoid persecution from Saddam Hussein's regime. He was in the French Alps with his family on holiday when the incident took place.
While some have speculated that Hilli's Iraqi background may have played a role in the murders, others have suggested that the family may have been embroiled in a heated argument in the run-up to the tragedy.
The family's 67-year-old neighbour, Jack Saltman, told the Telegraph that, before leaving for France "he [Hilli] did say something to me which gave me cause to worry a little bit. Before he left he came round and saw me and asked if I would keep an eye on his house. It may be totally irrelevant if this was to be a terrible murderous killing."
Robbery, which was initially cited as the reason for the murders, has now been ruled out, as nothing was stolen from the BMW and the car remained locked until the first person arrived on the scene.
Post-mortems are now being carried out, and police hope the results may provide clues as to the cause of the killings.
Describing the murders, French prosecutor Eric Maillaud said: "I won't say it was professional, what I will say is it was tremendous savagery. And what is certain is that somebody wanted to kill."
The gunman specifically targeted the victims rather than randomly shooting into the car using an automatic pistol, the officials added.
Hilli's two daughters both miraculously escaped the killing, but suffered serious injuries. One of the girls was shot in her shoulder after being beaten on her head several times.
The four-year-old hid herself inside the car for eight hours before the police came to her rescue. "She was totally immobile, hidden in the vehicle behind the front passenger seat underneath the legs of one of the dead women, under her skirts and a large pile of travel bags, totally invisible and mute," said Maillaud.
A French cyclist, was also found murdered nearby. He has been named as 45-year-old Sylvain Mollier, who was on paternity leave after the birth of his third child.