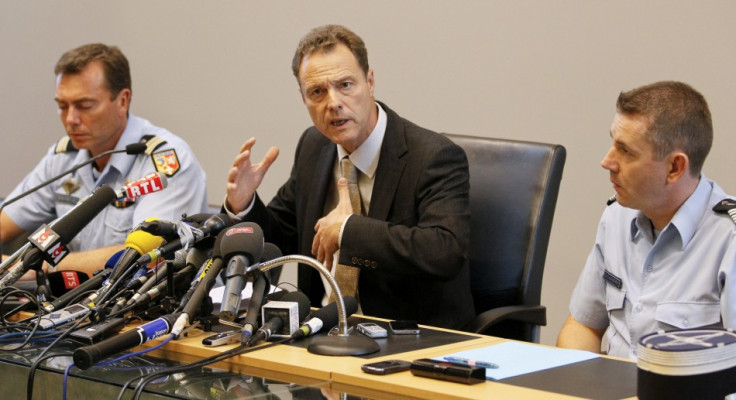 The gunman who killed three members of a British family as well as a local cyclist near the French resort of Lake Annecy in September may have been a patient who escaped from mental hospital, according to investigators.
Although it was initially believed that the attack on the family of Saad al-Hilli was the work of a professional hitman, Annecy chief prosecutor Eric Maillaud has told reporters that "the hypothesis of a lone and psychologically disturbed killer is gaining ground."
A source added that "investigators are now looking at the possibility of a lone and psychologically disturbed killer.
"They have carried out checks at all psychiatric hospitals in the region and are tracking down all patients who may have been recently released or were on day release."
The investigation team has also refuted a report that former Iraq dictator Saddam Hussein had paid £840,000 into a bank account in al-Hilli's name. The report fuelled rumours that al-Hilli, who was born in Iraq, had links with Hussein's Baghdad dictatorship.
In the attack, which took place on 5 September, al-Hilli, 50, his wife Iqbal, 47, Zeena's grandmother Suhaila Al-Allaf, 74, and cyclist Sylvain Mollier, 45, were all shot dead.
It has been revealed that the gunman used a Po6 Luger pistol, issued to Swiss soldiers in the 1920s and 30s, to carry out the attacks.
Reports suggest that Mollier was killed first, because, according to police, he was in the "wrong place at the wrong time".
It has also been reported that al-Hilli's daughter, seven-year-old Zainab, was beaten over the head with the butt of the gun after the shooter ran out of bullets.
Zainab was placed in an artificially-induced coma after sustaining life-threatening injuries, including a bullet wound to the shoulder.
First words from child survivors
Both Zainab and her four-year-old sister Zeena, who hid underneath her dead mother's skirt for eight hours to avoid the assailant, have begun to speak to investigators.
An investigation source said: "Zeena recalls her mother's instructions to hide. She has spoken about her ordeal, and so has her sister."
Zeena was so well hidden police did not find her for hours after they arrived at the scene.
The girls are currently being kept in a secret location near their family home in Claygate, Surrey.