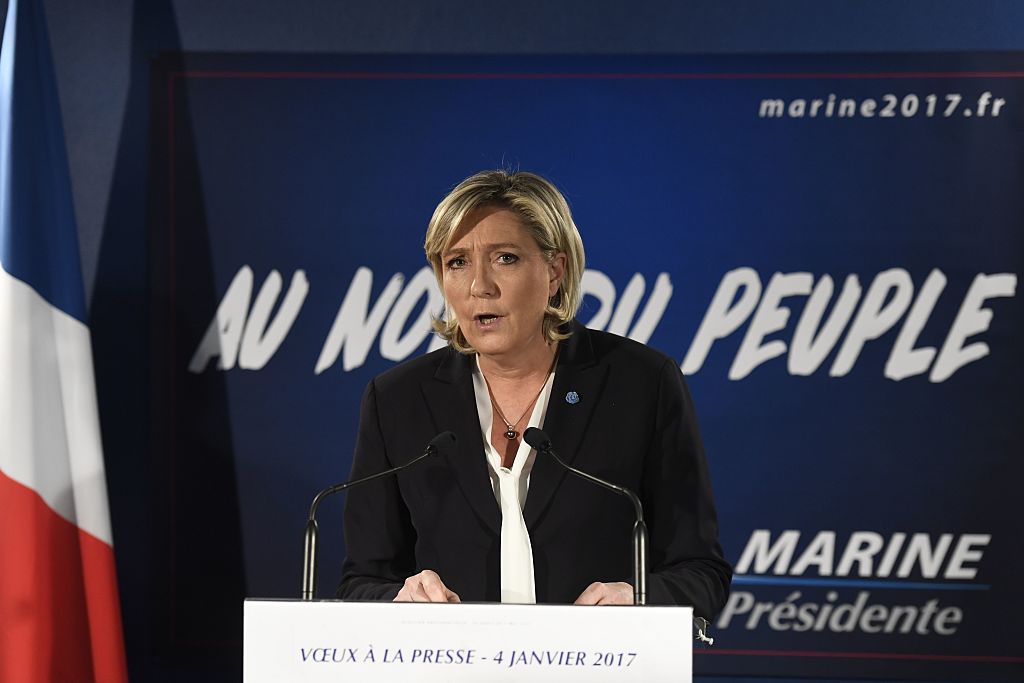 French far-right leader Marine Le Pen has been photographed at Trump tower during an unannounced visit to New York.
An aide to Le Pen, who leads in the latest opinion poll for the French presidency, refused to comment to reporters on the reason for her visiting the headquarters of the business empire of US president-elect Donald Trump.
A Trump aide told Bloomberg that the president-elect did not have plans to meet Le Pen.
Le Pen, leader of the Front National party, has drawn parallels between her own hardline anti-immigration, anti-Islam platform and Trump's policies.
She has praised the president-elect, claiming that he is a "sign of hope" for European anti-establishment politicians.
In recent years she has attempted to move party away from its fascist roots, and focus instead on a populist, anti-globalisation message.
According to a recent poll she has a narrow lead in the race for the French presidency, with the election four months away. The poll by Ifop-Fiducial put Le Pen on 26 to 26.5% support, while centre-right contender Francois Fillon was on 24 to 25%.
However she has reportedly struggled to fund her campaign, after French banks refused the party loans. The party in the past received a loan from a state owned Russian bank, and Le Pen has met with Kremlin officials.
In the wake of his election party, Trump met with British populist anti-immigration politician Nigel Farage, former leader of the UK Independence Party.