The vicious feud between France's Front National (FN) founder Jean-Marie Le Pen and his daughter Marine has taken another twist after he accused her of being "immoral" and lacking "human qualities". On the eve of regional elections in which the far-right party's current leader Marine Le Pen is expected to make dramatic gains, 86-year-old Jean-Marie said his daughter had profited from her surname and stood little real chance of being elected French president in 2017.
The FN founder was sensationally expelled from the party earlier this year over anti-Semitic taunts and claims that the Holocaust was little more than a "detail" of history. Marine's decision to banish her firebrand father was widely seen as a move to detoxify FN in the hope of achieving more mainstream acceptance ahead of 2017's presidential election.
Jean-Marie appears to have taken Marine's decision to tone down FN's far-right as a personal attack, however, and has spent the past few months seemingly doing everything in his power to undermine his daughter's bid for the presidency. Now, in an interview carried out at his home in the Paris suburbs, Jean-Marie has once again gone on the offensive.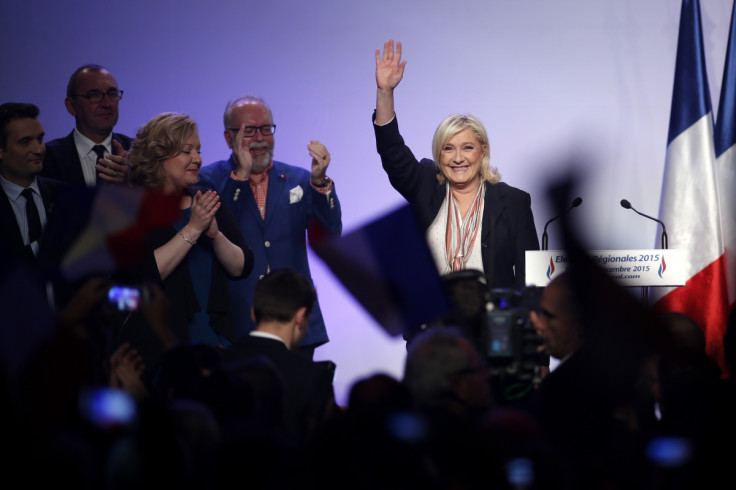 Speaking to the Sunday Times he slammed Marine's decision to expel him from FN as "unjust", adding that it "may have raised doubts about her human qualities". The far-right demagogue added that such concerns will have destroyed any personal warmth and affection the French public felt for Marine – something he claims is essential for any presidential hopeful.
His comments come as France prepared to go to the polls following several Islamic State (Isis) inspired attacks that left hundreds dead and marked a bloody 2015 for the country. Support for the far-right has swelled following the attacks, with FN now hoping to greatly exceed its previous regional election performances and possibly even win full control of at least one region.
Such a victory would leave the country on the brink of civil war, France's Spanish-born socialist Prime Minister Manuel Valls has warned. In reaction the ruling Socialist party has even suggested its supporters tactically vote for former French president Nicolas Sarkozy's conservatives in areas where the socialists are unlikely to be elected in order to block a FN win, Sky News claimed.