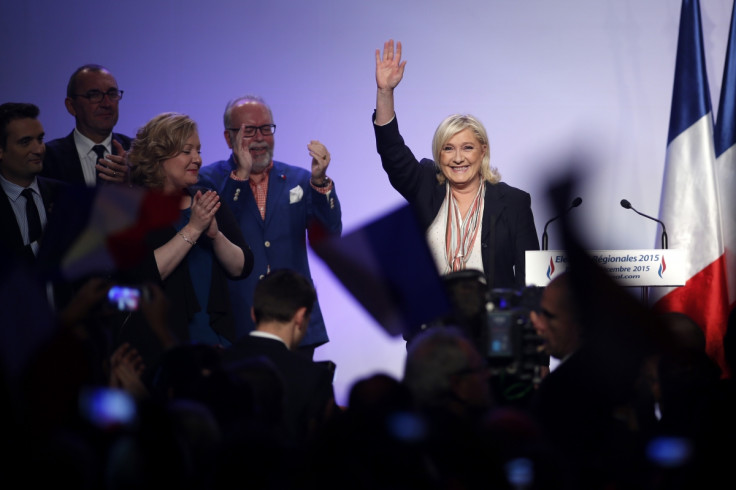 French voters will be casting their votes for regional leaders on 13 December, just a week after the anti-immigration far-right Front National (FN) made record gains in the first election round, winning more than 30% of the vote in an unusually tense security climate.
In the first test of public opinion since the 13 November terrorist attacks that killed 130 people in Paris, the FN came first nationally in the regional elections' first round on 6 December and polled ahead in at least six out of 13 regions in mainland France.
With such strong support, the hardline FN could go on to win a region for the first time in the party's history.
When will the results be known?
The majority of polling stations will open at 8am and close at 6pm. Larger cities including Paris, Lyon, Lille, Montpellier, Rennes, Cannes, Nice, Marseille, Toulouse, Grenoble and Nantes will provide longer opening hours, but voting will end at 8pm across the whole territory.
It is at 8pm precisely that the first estimates – published by independent market research companies – will be made public, with the results falling region by region.
Where to watch them?
The majority of French TV channels, including TF1, France 2, France 3, M6, LCI, BFM TV and iTélé, will have live coverage of the results.
In the UK, most 24-hour news channels such as BBC News Channel, Sky News, ITV News, and CNN and Bloomberg will also cover the results.
What can we expect?
After the first round of voting, FN now leads in six of the newly created 13 super regions: Nord-Pas de Calais-Picardie, Alsace-Champagne-Ardennes-Lorraine, Bourgogne-Franche-Comté, Provence-Alpes-Côte d'Azur, Languedoc-Roussillon Midi-Pyrénées and Centre-Val de Loire.
Leader Marine Le Pen came first in the Nord-Pas-de-Calais-Picardie in the north, while her 26-year-old niece, Marion Marechal-Le Pen, also shattered previous records for the party as she gained more than 40% in the Provence-Alpes-Côte-d'Azur, in the south-east.
While it is very unlikely that FN will win the six regions, it stood a good chance in at least three of them: Alsace-Champagne-Ardennes-Lorraine; Bourgogne-Franche-Comté and Provence-Alpes-Côte d'Azur.
In some regions where FN is leading the polls (Nord-Pas de Calais-Picardie and Provence-Alpes-Côte d'Azur), the third-placed Socialist candidates have used old tactics by pulling out of the elections and asking the public to block the FN by voting for the centre-Right candidates running for former president Nicolas Sarkozy's Les Republicains party.
Only in the eastern Alsace-Champagne Ardenne-Lorraine region has PS candidate Jean-Pierre Masseret decided to go against his party's instructions and stay in the run, despite coming third in the first round.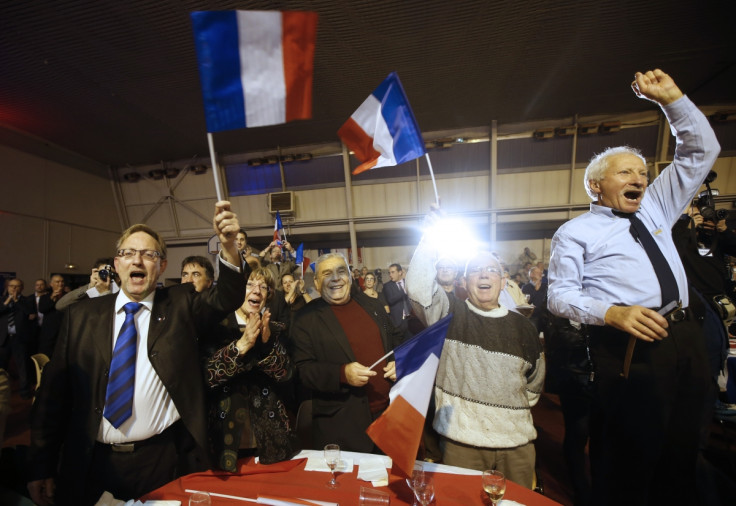 However, if current polls prove accurate, the FN's highest profile figures could lose their regional election fight, as socialist voters are expected to vote en masse for the Republicains to block the FN rise. According to a TNS Sofres survey, more than three quarters of Socialist sympathisers are prepared to return to the ballot box to vote centre-Right.
After the poll showed tactical voting could keep the FN out of power in key regions, Marine Le Pen lashed out at what she called "undemocratic" behaviour by mainstream parties.
"They can do nothing against the survival instinct of the people," Le Pen said, during a campaign rally, before calling on sympathisers to vote to counter what she called a "state defamation campaign ... unworthy of a modern democracy".
Why do the election results matter?
Real power is at stake, as regions make regional economic plans, allocate development funds, and oversee a number of key government functions including public transport and the management of public high schools. Regions also determine funding for NGOs and arts and culture initiatives.
But the upcoming French regional elections may also be a barometer of the results in the 2017 presidential elections.
The ruling Socialists, which runs a deeply unpopular national government under President Francois Hollande, suffered a drawback and Sarkozy's opposition Republicains party appears splintered, commentators are warning.
Le Monde columnists Françoise Fressoz described Socialist candidate Jean-Pierre Masseret's decision to stay in the run as a "revolt". "You can see there is the beginning of an upheaval from local elected officials against the instructions (from the party) that shows their front may not be as solid as it may have been in the past".
Sarkozy's decision to refuse to ask his candidates to "withdraw or merge" to turn the run-offs into duels to keep the FN out has also highlighted cracks within his own conservative party (previously known as Union for a Popular Movement (UMP)) party.
Indeed, a number of his own party representatives have criticised the move, leading Fressoz to believe that if the Republicains front "works less and less well it's because it is contested, even at its base".