French regional elections: Marine Le Pen's Front National beaten into third place, say exit polls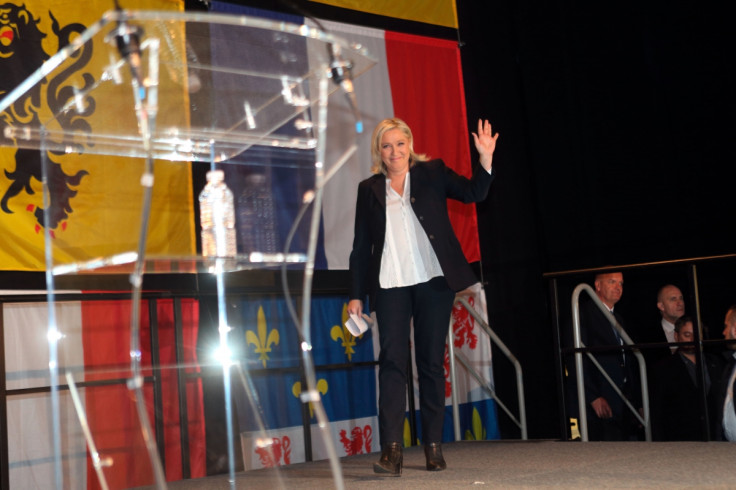 The far-right Front National (FN) have failed to win a single region in the second round of the French regional elections, exit polls have indicated. FN, led by charismatic leader Marine Le Pen, was expected to make a considerable impact after leading in six of the 13 newly-created super regions.
It was only a week ago that Le Pen stunned Europe when FN won in Nord-Pas de Calais-Picardie, Alsace-Champagne-Ardennes-Lorraine, Bourgogne-Franche-Comté, Provence-Alpes-Côte d'Azur, Languedoc-Roussillon Midi-Pyrénées and Centre-Val de Loire during the first round of voting. The FN has seen a rise in popularity since the Friday 13 November Paris terror attacks and the Charlie Hebdo attacks in January.
Le Pen has promised action on the migrant crisis at Calais. She wants to increase CCTV monitoring and create a new police force that will be operational on all forms of transport. She came first in the Nord-Pas-de-Calais-Picardie in the north, while her 26-year-old niece, Marion Marechal-Le Pen, also smashed previous records for the party when she gained more than 40% in the Provence-Alpes-Côte-d'Azur, in the south-east.
But the exit polls reveal that both have failed to be elected to their seats, even though they had both looked to have won at least 40% of the vote in the first round. In the past week Socialist candidates have pulled out of elections and asked voters to vote centre-Right candidates in the Les Republicains party.
According to Reuters, Xavier Bertrand, is the front-runner for the region where Ms Le Pen was standing. He said: "... a victory for political parties. It's a victory for the north, it's a victory for the men and women of the Nord-Pas-de-Calais-Picardie".
The vote is widely seen as a national barometer for next years crucial 2017 presidential elections, with President Francois Hollande's tenure set to be challenged by Les Republicans. The ruling party in each region can make regional economic plans, allocate development funds, and oversee a number of key government functions including public transport and the management of public high schools.
© Copyright IBTimes 2023. All rights reserved.