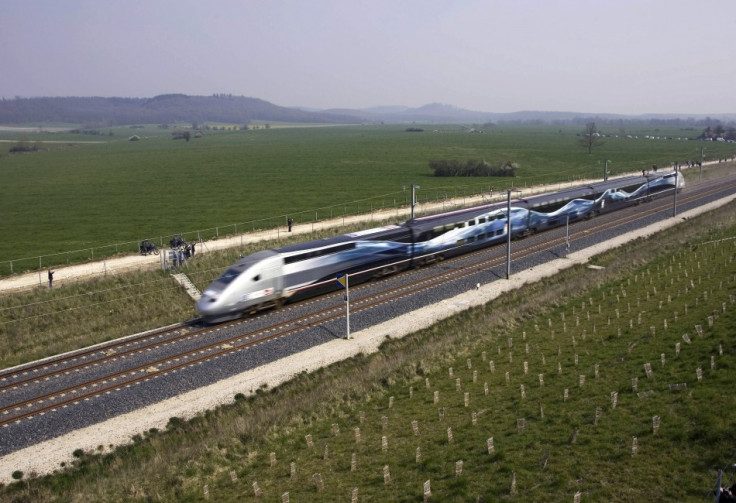 A man killed his wife by tying her to rail tracks with duct tape then leaped in front of a 200mph express train in a tragic murder-suicide.
Émilie Hallouin, 34, and Guillaume Grémy, 37, were killed instantly as they were struck by the high-speed TGV train , at about 4.30am on Monday ( 12 June), French police say.
Hallouin's wrists and ankles had been bound to the tracks with strong polythene tape. Her body had been severed by the train. Grémy's body was found scattered along several hundred yards of track.
A mechanic, Grémy had been on sick leave due to depression in the days before the deaths, according to L'Echo Republicain. The day she was killed was Hallouin's 34th birthday.
The couple who had four children together had been separated at the time of the incident. Police said that the man wanted to reunite with his wife.
A Beauvilliers police spokesman said: "The 34-year-old woman had been fixed to the tracks with strong adhesive tape before her death, whilst the man's body had not.
"It was the act of a man who it has emerged had been suffering from serious and long-term depression. We have since learned they separated three years ago, and the man was desperate to reunite with his wife, which she did not want."
A car had been parked near the station enabling police to identify the victims Mail Online reports.
Post mortem examinations would be carried out within several days as part of the inquiry in the deaths, police added.