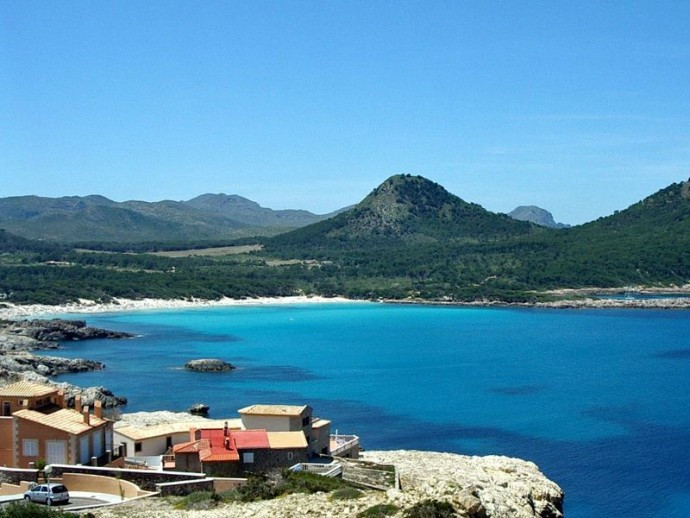 An investigation is underway into the attempted abduction of a British girl at a resort in Majorca.
Blaise Deacon from Biggin Hill, Kent told police that a woman tried to snatch her 23-month-old daughter, Darcie from her arms while she was on a family holiday.
The incident occurred at the HYB Eurocalas Hotel in Calas de Mallorca on Saturday (10 June).
Warning others she posted a detailed account of the attempted abduction on Facebook.
"As most of you know we are on holiday in Spain. It's now day five and on our second day we had the worst thing happen to us," she said.
"Our 23-month-old daughter was nearly snatched from us. A lady approached us at around 11pm as my daughter was on my lap and her dad had gone to the toilet.
"The lady put her arms around her telling us that she was taking her. But I held on tight as my sister told her no. When the women realised she wasn't getting her she took off running. I chased her and she run out of the hotel into a car."
The woman reportedly approached Ms Deacon and her sister, saying she would take the child who was crying.
While they initially thought the woman was a member of hotel staff, her sister said she 'noticed something weird about her'. They stopped the woman taking the baby and she immediately fled to a waiting car.
The distraught mother reported the incident to hotel officials, but receiving little assistance went straight to the police.
"The hotel then refused to call the police as it would make the hotel look bad," Ms Deacon wrote on Facebook. "I googled Spanish emergency services, We then spent then next two hours with the police. They also spent the next day with us printing off CCTV images. This was in Calas de Mallorca at the HYV Eurocalas Hotel.
Warning other holiday makers with children she said: "Please be aware on your holidays! Anyone can enter the hotels. Be extra vigilant. Please share and make families aware."
Ms Deacon said her daughter was too young to understand what had happened and is unaffected by the incident. She added that she decided not to change hotels once the police were involved.
"The following day the police returned and spoke to staff, stressing the seriousness of the matter and going through CCTV footage with us," she said. "We didn't change hotels because, with the police involved, we felt safer. But I turned to Facebook to warn people coming out or already on holiday here to keep a close eye on their young kids."
The Deacon family returned to the UK on Tuesday Mail Online reports.