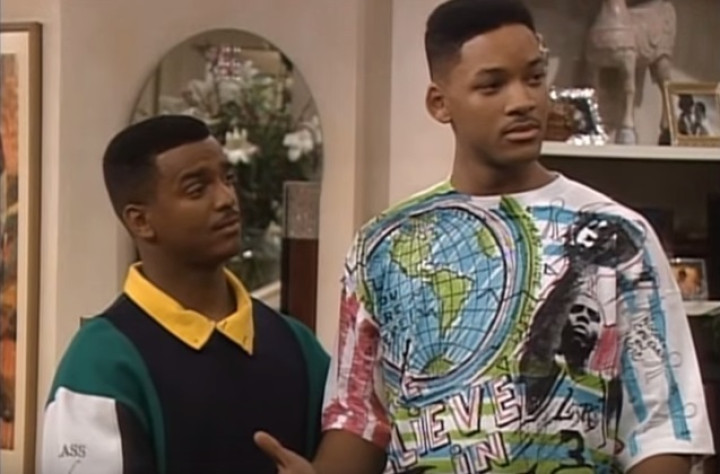 The internet went into a tizzy over the recent Fresh Prince of Bel-Air cast reunion photo featuring most of the sitcom's lead stars Will Smith, Karyn Parsons (Hilary), Alfonso Ribeiro (Carlton), Tatyana Ali (Ashley), Daphne Maxwell Reid (Aunt Vivian), and Joseph Marcell (Geoffrey).
But one original cast member was not too happy about the photo and used it to lash out at the show and actors.
Janet Hubert, who played Aunt Vivian in the first three seasons, took to her Facebook account to rant about the cast. "I know the media hoe Alphonso Ribero has posted his so called reunion photo," she wrote. "Folks keep telling me about it. He was always the a** wipe for Will [Smith].There will never be a true reunion of the Fresh Prince. I have no interest in seeing any of these people on that kind of level."
Following season three, Hubert was replaced by Maxwell Reid who went on to star in the next three seasons as Aunt Viv, and was part of the reunion which took place at an event in Malibu for Parsons' charity.
"I am not offended in the least, by this photo... it was an event for Karen's charity," Hubert explained. "It does however prompt me to take some meetings in Hollywood to pitch my memoir PERFECTION IS NOT A SITCOM MOM, and tell of the behind the scenes story before I leave this earth."
The 61-year-old actress was reportedly booted from the show after a falling-out with Smith and NBC network officials.