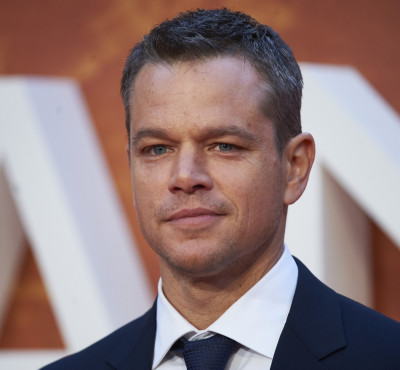 George Clooney and wife Amal are going to becoming parents of twins and according his close friend Matt Damon feels the 55-year-old actor needs to start preparing for the big role. Speaking to ET Online, the Ocean's Eleven co-star opined that while Clooney can be expected to be a great father, he will also be "a mess".
"He's going to get prepared. He better figure it out, because they're on the way. But he'll be great. He'll be a mess, but [Amal] will take care of everything," Damon said while at CinemaCon about his close friend, while promoting their upcoming film Suburbicon which is directed by Clooney.
Moving onto the topic of the upcoming crime comedy which also stars Julianne Moore, Josh Brolin and Woody Harrelson, The Martian actor spoke about getting another chance to work with his friend.
"I'll do anything with him," the 46-year-old told Entertainment Weekly. "I think we've done seven movies together now, and he's just a great director. I love all the movies that he's directed, and it just makes it a really easy choice when he calls." Clooney last directed Damon in the 2014 film The Monuments Men.
On his part, Clooney could not contain his excitement over the impending arrival of the twins. "Can you believe it? Yeah, [I'm] even happier [than before]," he told E! News. "I didn't know that we'd have kids. I was very happy that we were going to get married and then [a pregnancy] seemed like the next step."
However, the Money Monster actor has more faith in his capabilities as a father. "Hang on for a minute. I played a pediatrician on ER," he joked, when asked if he had started preparing for the babies. "So I know how to work on extra children... If there's any accidents I'm there. I'm the guy."