Frontline Ukraine: How Activists Are Using Social Media to Hold Poroshenko to Account
An uprising has started in social media, with the express intention of encouraging dialogue between the citizens of Ukraine and the country's President, Petro Poroshenko.
The uprising has seen people from all over Ukraine post pictures of themselves on Facebook, holding placards with the legend 'PoroshenkoPohovoryZNarodom' ('Poroshenko, talk to people'). Activists are also tweeting #PoroshenkoPohovoryZNarodom to show their support.
The campaign is the brainchild of Maxim Savanevskij, who runs his own PR agency in the Ukrainian capital Kiev. Savanevskij explained the unusual political movement by writing on his own page: "In the most difficult times for the country, the real leaders of nation tell people the reasons of their steps.
"The President had some agreements in Minsk. What these agreements were about - we get to hear about through politicians' comments, western media, and, what is the worst, the media of our enemy. But not from the President of the country."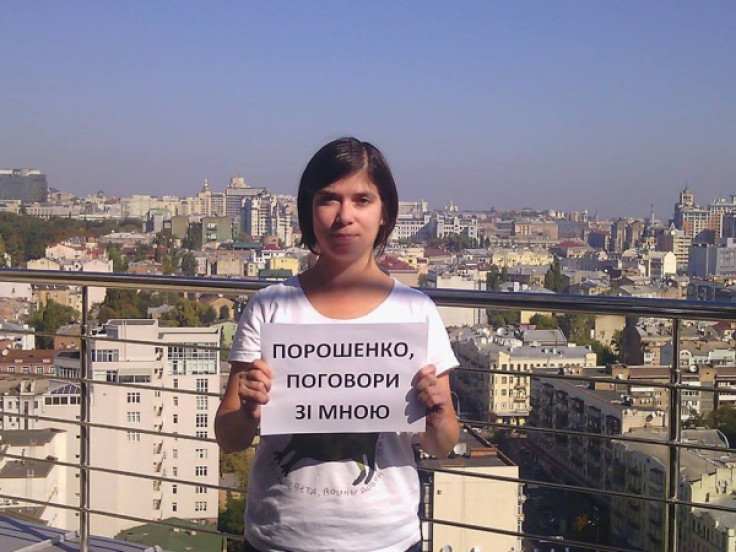 Savanevskij is particularly incensed by the Ukrainian lawmakers' decision to grant special status to the restive Donbass region; the use and study of the Russian language will henceforth be permissible in both Donetsk and Lugansk. Furthermore, anyone who fought in the recent conflict will be granted an amnesty from prosecution, no matter which side they fought on.
The new laws have already received heavy criticism, with one Ukrainian lawmaker, Andrij Shevchenko, saying that "the secret ballot was illegal" while Donetsk regional governor Sergij Taruta cried "there are no answers to the questions in this document."
"Yesterday the Parliament voted for laws about Donbass. The President didn't explain what these laws are and what they were made for. And, as a result, there is again a mass of guesswork and meanings" Savanevskij said.
"Some are shouting that Poroshenko betrayed Ukraine, others - that he is saving it. Some say that we should stop paying taxes, because now the separatists' power in the East will be financed from the state budget.
"Lutsenko [the deputy] says we should read the laws, not the titles of media articles. But these laws were proposed by the President. Let him describe his position. Or we are not deserving to his attention?"
© Copyright IBTimes 2023. All rights reserved.