So you've got the DVD, the CD soundtrack, tonnes of exclusive merchandise such as the 12-inch Anna and Elsa dolls, and you've driven your friends and family mad by singing Let It Go non-stop, but there's one thing you're missing – a Frozen-themed wedding.
Blue wedding dresses have been coming back into fashion in the last two years and now even Disney has put its stamp of approval on to an Alfred Angelo version of Elsa's famous sparkling blue gown.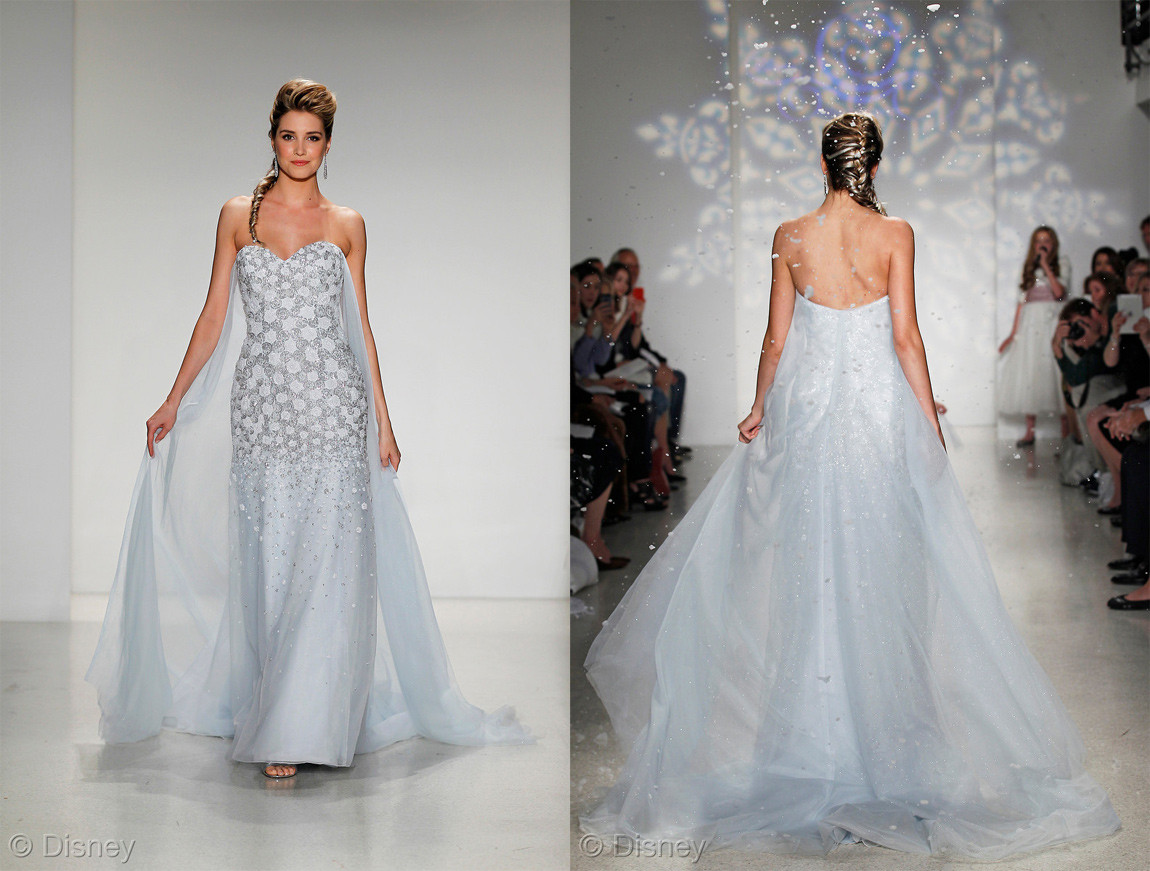 First announced in September, Alfred Angelo has now debuted its 2015 Fairy Tale Weddings bridal collection in conjunction with Disney, which includes an ice-blue softly flared sheath gown with beading and a sweetheart neckline.
Together with a dramatic Watteau train, the dress is meant to capture the essence of Elsa's "bold and elegant character", according to the boutique.
Alfred Angelo has been working with Disney on princess-themed wedding dresses since 2012.
The new 2015 collection includes dresses themed around Ariel from the Little Mermaid, Sleeping Beauty's Aurora, Belle from Beauty And The Beast, Jasmine from Aladdin, Rapunzel, Snow White and Tiana from The Princess And The Frog (more photos via Stitch Kingdom).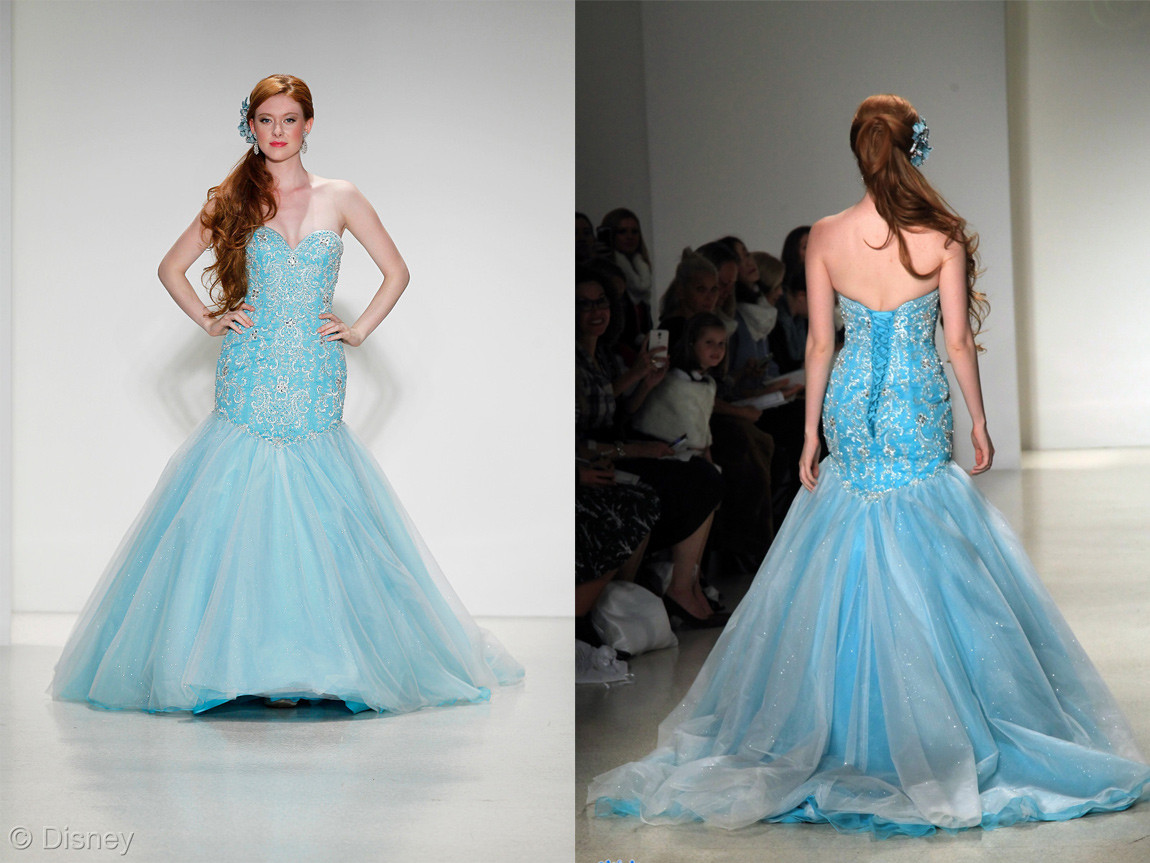 Yet before Alfred Angelo announced its collection, other wedding designers revealed they had caught the Frozen bug too, such as California-based Illume Gowns.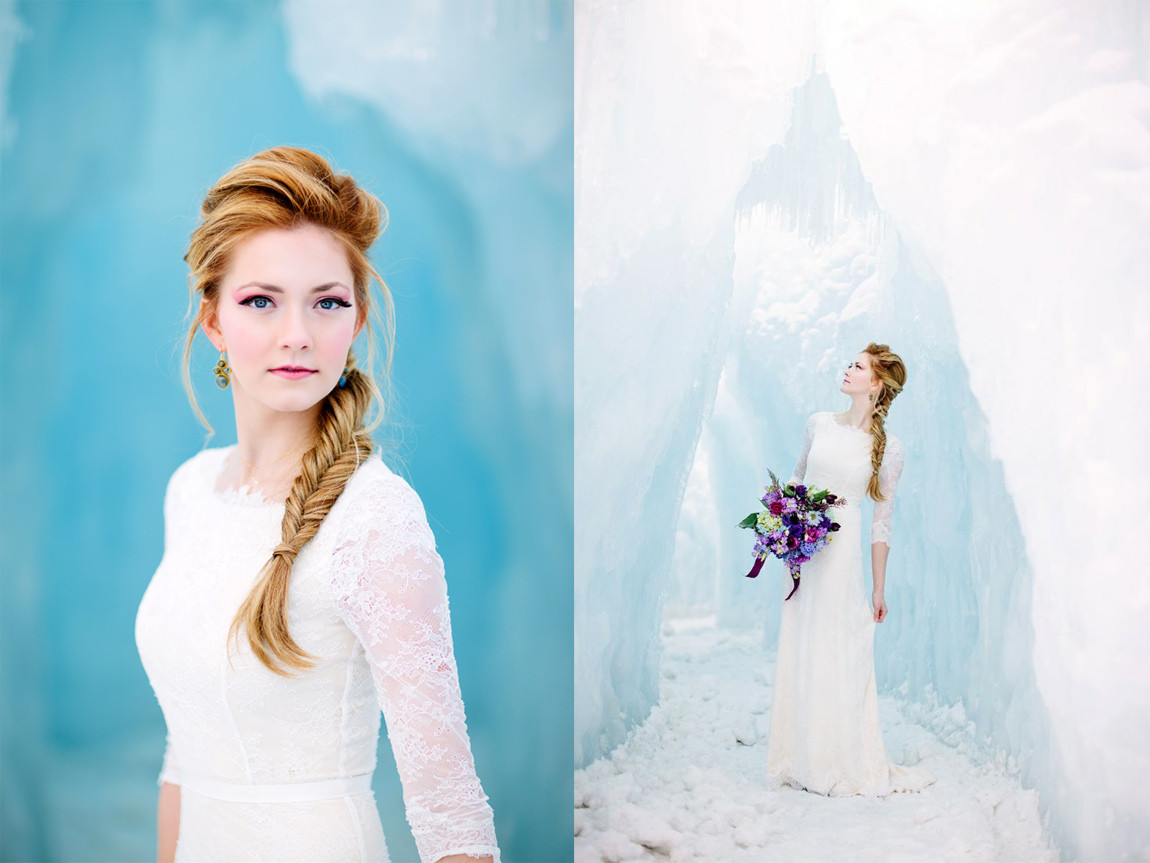 Although their gowns don't tend to be blue, it does have a beautiful Elsa-like gown and wedding photographer Meredith Carlson has reimagined the snow queen fairy tale as beautiful wedding couture.
Carlson held the photoshoot at an ice castle and, together with help from other wedding suppliers, has created an icy wedding you would be proud to call your own.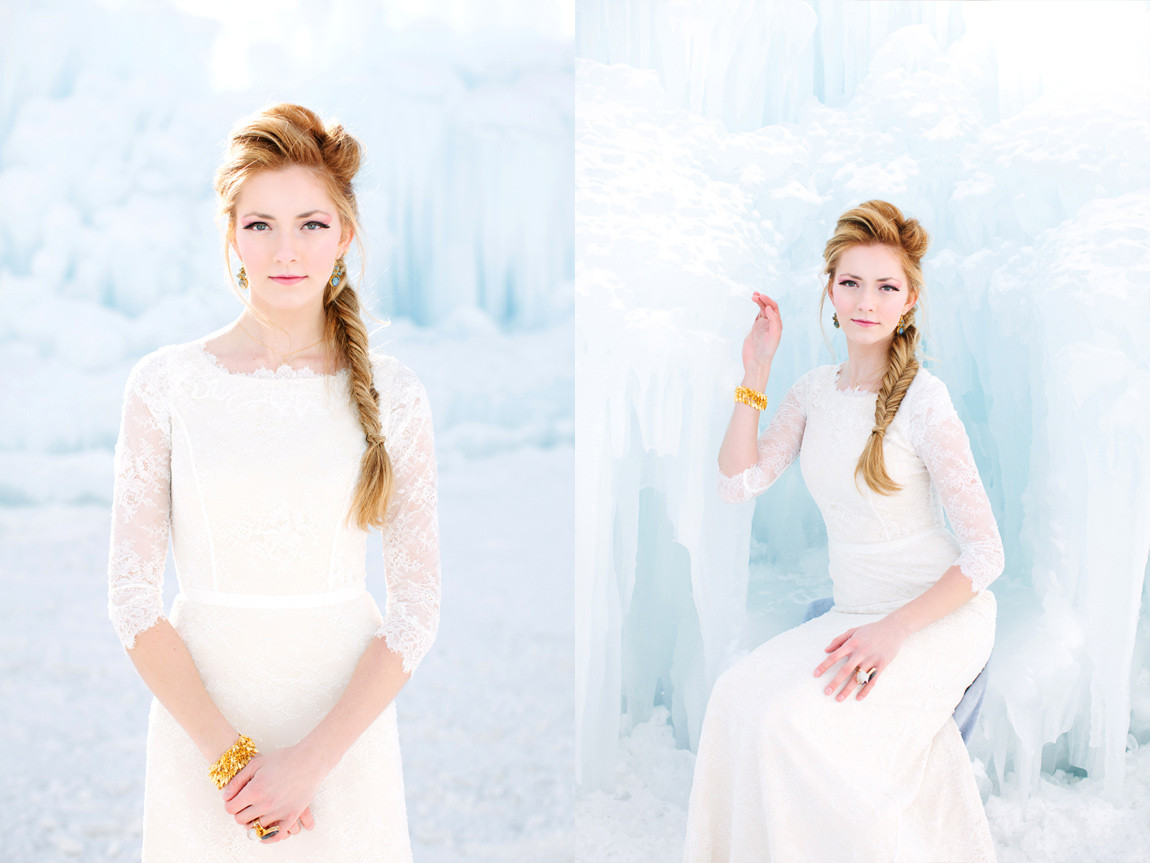 Or if you are really determined only to get a wedding dress in ice-blue,take a look at haute couture wedding boutique Elie Saab's creations.
Although they are from the Spring Summer 2012 collection, they are still available but require an appointment at either of their salons in Beirut or Paris as the dresses are custom-made.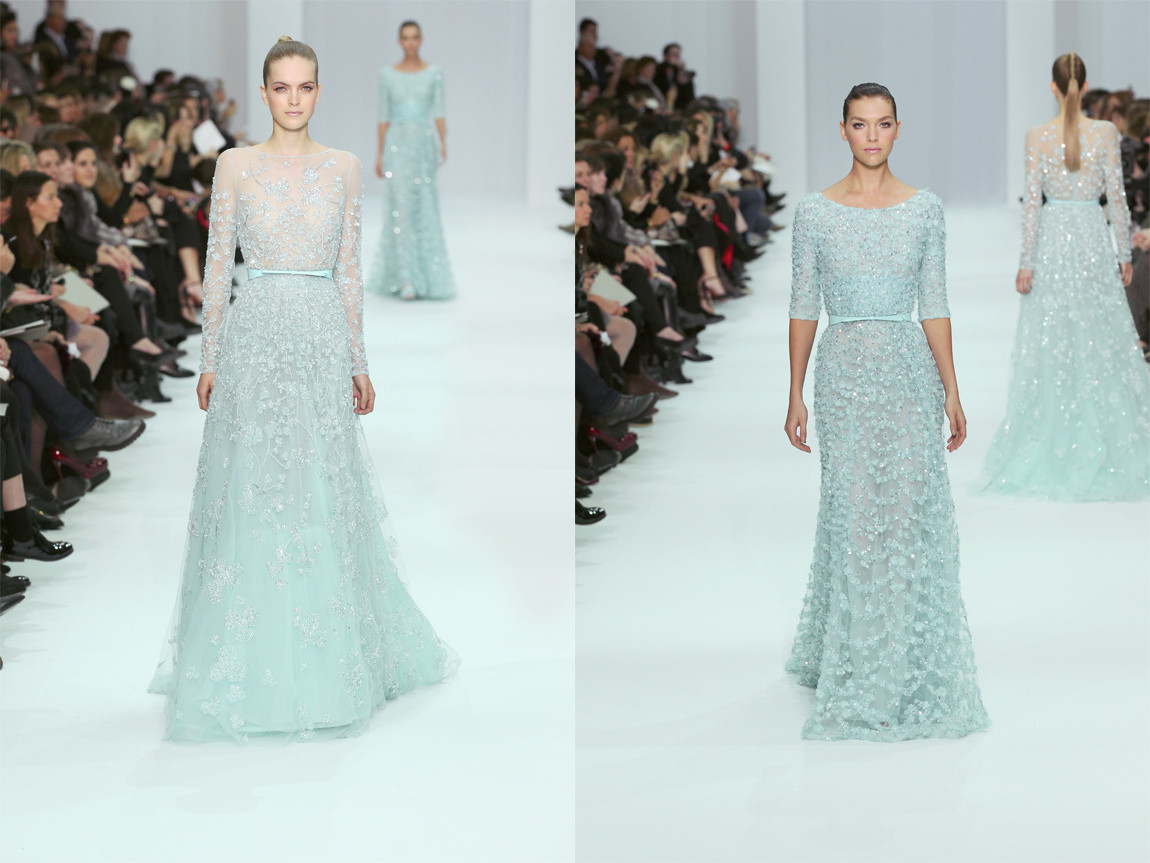 Elie Saab's dresses all come encrusted with a lot of sparkle, so even if you don't want to look exactly like Elsa, there are a wide variety of options to choose from.